Fairtrade is excited to celebrate Commonsense's 30th birthday with them.
Like Commonsense, Fairtrade's values are centred around making ethical choices to contribute to a better world. We are proud that Commonsense stocks a range of Fairtrade certified products and recognise that a better future is only possible when each link of the supply chain is committed to environmental and social sustainability.
We were thrilled to learn that Good Fortune developed a special Fairtrade single origin Papua New Guinea coffee for Commonsense's birthday. We believe that PNG coffee is particularly special because the climate and landscape is so well suited to growing coffee that all the coffee there is organic.
And, while PNG specialty coffee is delicious, it's also really important to the country's economy and the 2.5 million families who rely on it for their main source of income.
That means if you want to create a world that's fairer, buying PNG coffee, especially the special Good Fortune Mother Earth Blend, is a pretty good place to start.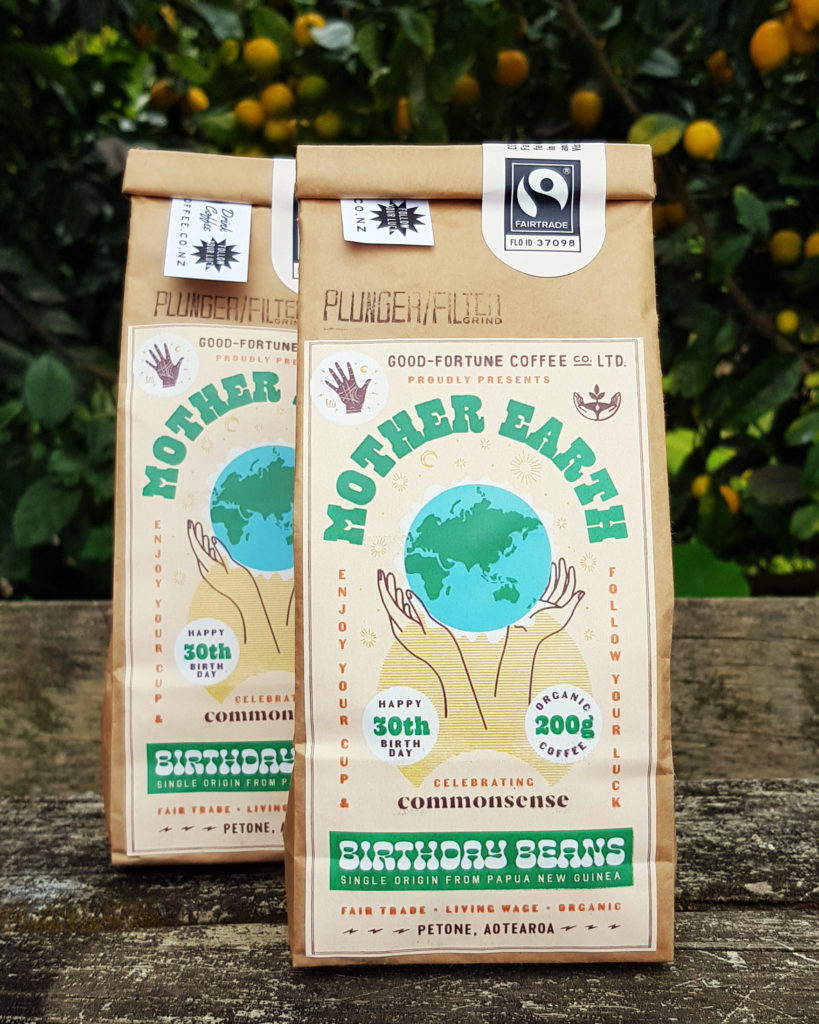 Happy birthday Commonsense – we look forward to working with you to create a fairer future for many years to come!