The more people who know and understand Fairtrade, the better.  That's why we're constantly looking for opportunities to spread the word.
We've compiled a top list of the places you might have seen or heard about us recently.
We know that ethical coffee and the role Fairtrade plays in coffee supply chains is a great topic of conversation so we were thrilled to be part of a one-hour radio program on ABC Melbourne dedicated to this topic. Molly Harriss Olson, CEO of Fairtrade Australia New Zealand, was interviewed, as well as Will Valverde, Senior Product Support Officer for Fairtrade ANZ. They were joined by Fairtrade partners; Wells Trenfield from Jasper Coffee and Lachlan Hall from Veneziano Coffee Roasters. Read our blog about the panel or listen to the whole fascinating conversation on The Conversation Hour.
Our CEO, Molly, is a thought leader in the areas of sustainability and transparent supply chains. Those topics were the focus on the feature about her in Company Director magazine in July 2021.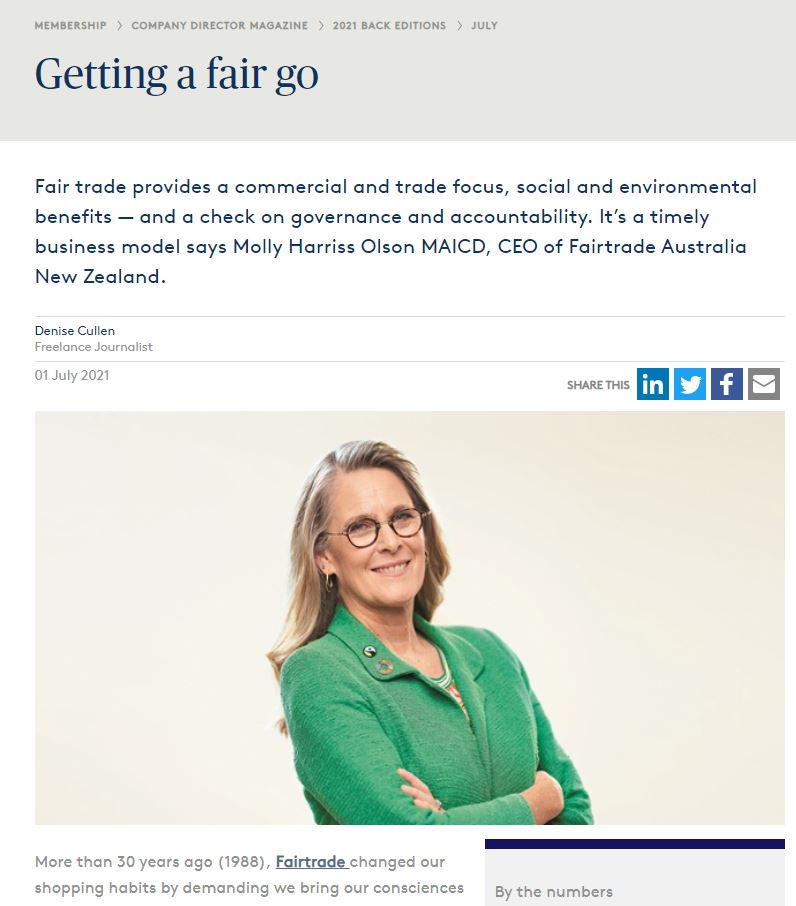 Molly was also interviewed by Rhema radio in NZ to celebrate World Chocolate Day on 7 July and by ABC Local Radio in Brisbane about conscious consumerism in July. In addition, she was part of a radio piece played on Pacific Beat on ABC Radio Australia in May. The story was about a new road being built into one of the Fairtrade coffee centres in PNG. We wrote a blog about it too.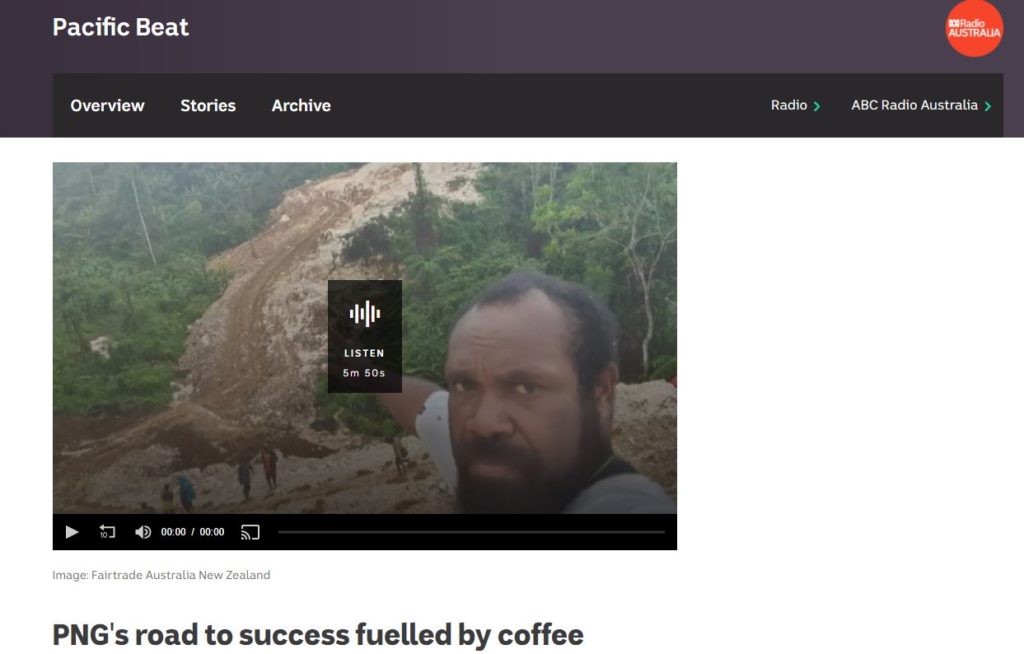 Fairtrade Australian New Zealand ran a full page advertisement in the August edition of Marie Claire which is sold in both Australia and New Zealand. Isn't it cute?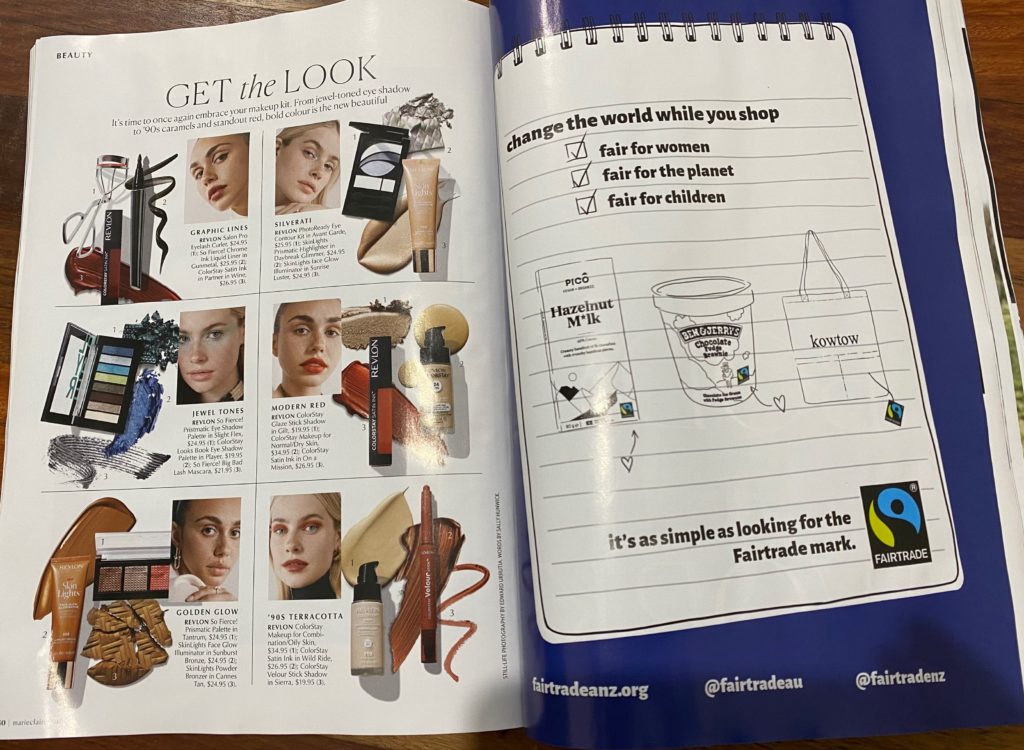 And, we're loving billboards right now. We had a range of digital (and animated) billboards on display in Melbourne, Sydney and Brisbane during June and July.
But we haven't forgotten our friends in NZ. These are the billboards that you might come across in Wellington, Auckland and Christchurch over August 2021.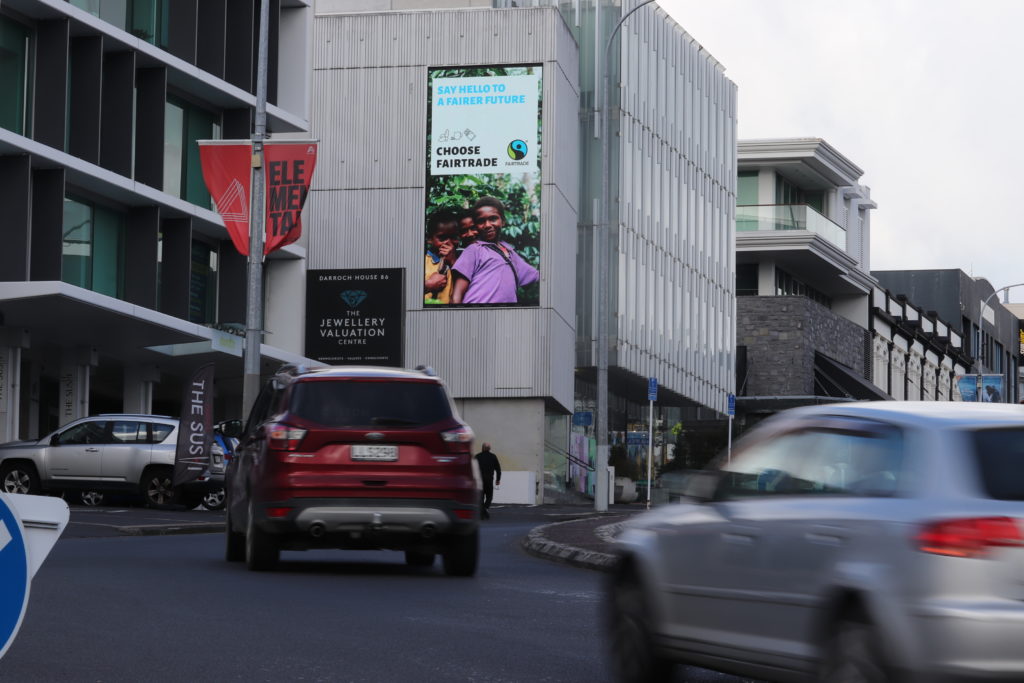 We share our message (and messages from our licensees) through lots of different social media platforms including Australia and New Zealand specific Instagram and Facebook pages, as well as a corporate LinkedIn account. Our CEO is also active on Twitter and LinkedIn.
We have also been working with a range of social media influencers in both Australia and New Zealand to get the Fairtrade message out to new people. Watch out for posts about us from Dr Anita Vandyke, Sam Low, The Green Hub, Forest Cantina, Danni Duncan, The Caker and Maggie Zhou.