We love the Fairtrade Australia and New Zealand community a lot. We mean a lot.
You gang share love and values across our social media accounts and in your supermarket trolleys and it's doing big things to transform trade for people around the world.
As members of the Marketing Team at Fairtrade ANZ, we like to think we know you pretty well. In fact, between the three of us, we kinda are you: a Gen Xer, a Millennial and a young gun from Gen Z, So in some ways, it's like knowing ourselves. 
Like you, we each care deeply about fairness, about the future of our planet. We also feel panic about the environment and relief when we see systems and individuals that are showing a better future. 
All this love for our community has led us to create a new regular segment, one that we have (creatively) named FAIRTRADE TOP FIVE. It'll come out on the first Friday of every Month and it'll be a wrap up of five things that we're sharing amongst ourselves, that are helping our shoulders to loosen a little, and that we think you might like too.
So, let's get into it.
SEPTEMBER EDITION: Fairtrade top five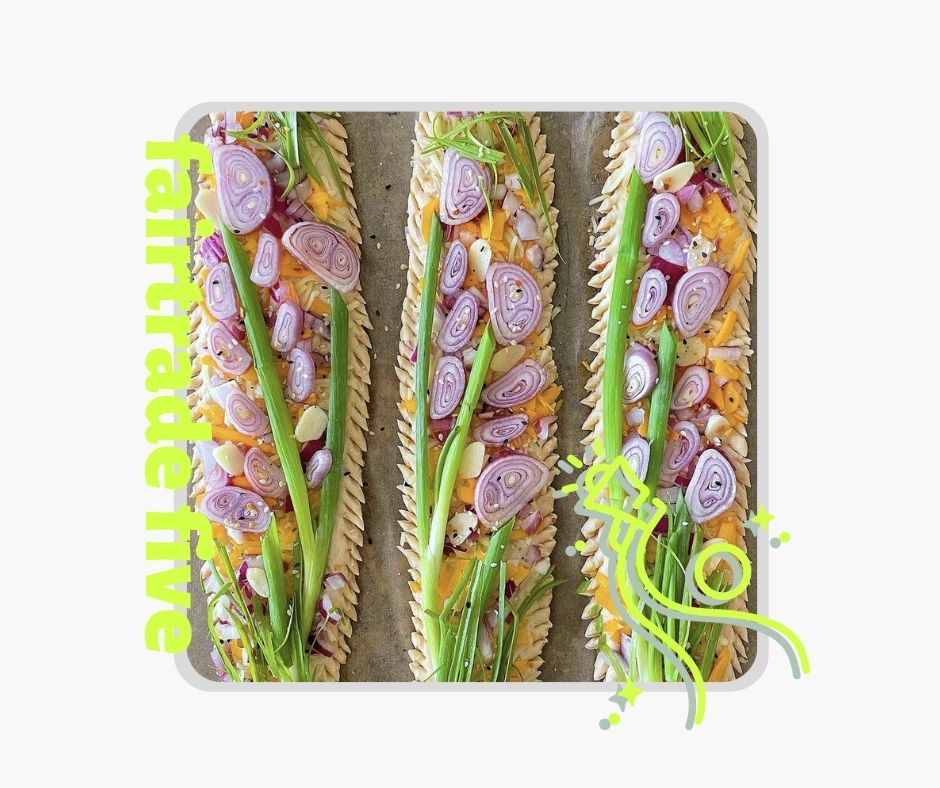 1. Creative – Blondie and Rye
On a lighter (and airier… and fluffier) note… feast your eyes on some well kneaded focaccia. Creative genius and inspiration, best scrolled with some sort of carbohydrate within arm's length.
2. Podcast – We are supported by… Abby Wambach
From the folks who bring us "Armchair Expert" (another fave) we have "We are supported by". Interviews lead by Monica Padman and Kristen Bell with awesome women who have helped break the glass ceiling. This one, with Olympic gold medalist Abby Wambach, got us feeling inspired and excited.
3. Environment – 5 climate actions to take from your bedroom – Climate Council
We were also terrified reading the IPCC reports findings. We feel like the best thing to do is… SOMETHING. Hearing from places we trust, like the Climate Council, about what that "something" could be helps our butts into gear.
4. Reading – Bookety Book Books
Your "want to read" list, but make it cute? That's the Bookety Book Books feed. They even have book clubs! Perfect timing, we just finished Netflix (yep, all of it).
5. Funny – Rryyyyyyyyyyyan videos
Huge fans of The Imperfects podcast mean we are huge fans of Ryan Shelton. He drops a new video on the eleventh of each month (yep, that's eleven "Ys" in the url). 
We'd really love to hear if you are actually on the same page as us so PLEASE get in touch on socials to share your thoughts on this list. He drops them for the fun of it and we join the fun while we lol.
And, clearly we're going to need your inspiration for future lists…