From 6-19 August 2021 we celebrated Fairtrade Fortnight with you – our community of wonderful people and brands who are choosing a better world.
On behalf of all of us at Fairtrade Australia and New Zealand, THANK YOU.
Your support meant we had one of the most successful Fairtrade Fortnights on record – our message was EVERYWHERE!.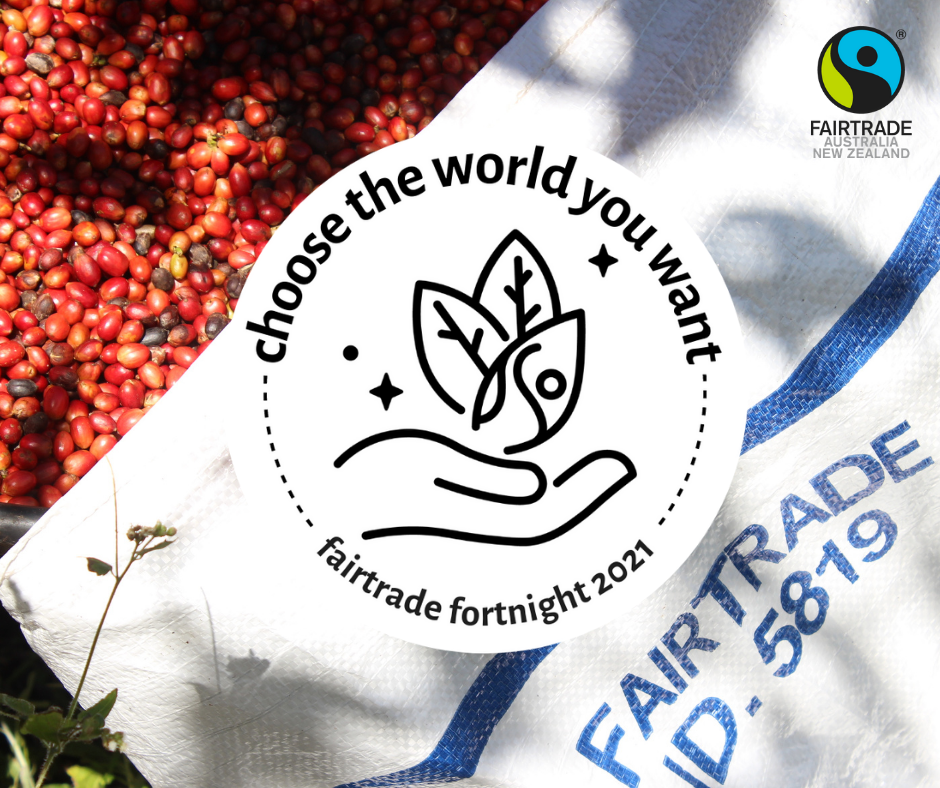 Why do we do Fairtrade Fortnight?
The main objective of this campaign is to increase awareness of the Fairtrade brand and products during the Fairtrade Fortnight period. Basically we want everyone to feel the Fairtrade love. 
That's because if people don't know about Fairtrade and the impact of their purchasing power, we can't transform trade and create a fairer future for us all.
What is Fairtrade Fortnight?
Coordinated by us, it's a time where our community, licensees and retailers speak with one voice. We know that by working together – and highlighting all the fabulous Fairtrade products on offer at the same time – we can make a big impact. 
Fairtrade Fortnight highlights
We worked with seven funky and fun Instagram influencers for the first time. Their posts about Fairtrade were shared with a collective audience of over 252,000 people who may never have heard about Fairtrade before.

Almost 4,500 people entered our competition to win a year's supply of Ben &Jerry's  and two lucky (and excited) winners have been drawn.

More than 200 Fairtrade licensees and community members shared the Fairtrade celebrations on social media.