We are helping to improve the economic livelihood of coffee farmers in Papua New Guinea. In partnership with Coffee Quality Institute, we are supporting farmers to improve the quality of their beans.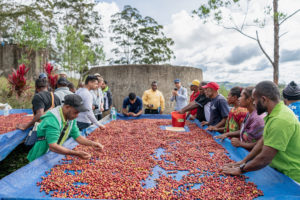 Coffee trade in the Pacific is relatively young, compared to other coffee growing regions around the world. Historically, coffee has been farmed as a means of survival with a focus on harvest, with coffee processing often overlooked. 
In recent years, we have identified an opportunity to collaborate with CQI (Coffee Quality Institute), to improve the consistency of coffee quality offered to market, by educating farmers on processing techniques and best practice.
Our program started in origin in 2019, and has evolved to virtual training in light of COVID-19.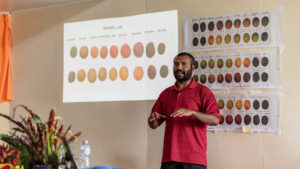 Who is the CQI?
The Coffee Quality Institute (CQI) is a non-profit organisation working internationally to improve the quality of coffee and the lives of people who produce it.
CQI bring diverse stakeholders together to solve local challenges. With customised solutions, shaped by coffee experts and decades of experience, their results are long-term solutions that emphasise self-sufficiency.