We made a few new mates this year, Danni Duncan and Maggie Zhou are two of the best! 
They are sustainability influencers. Danni hails from Hawkes Bay, New Zealand and Maggie from Melbourne, Australia. 
They got together for a Fairtrade picnic, featuring a whole lot of Fairtrade deliciousness including Papua New Guinea coffee from Jaspers, Karma Drinks, and Kowtow clothing… plus Fairtrade chocolate from Tony's Chocoloney, Moser Roth (Aldi), and Pico.
They chatted about some of the highs and lows of being leaders in this space and sometimes feeling like frauds. 
Here's a few highlights from their chat.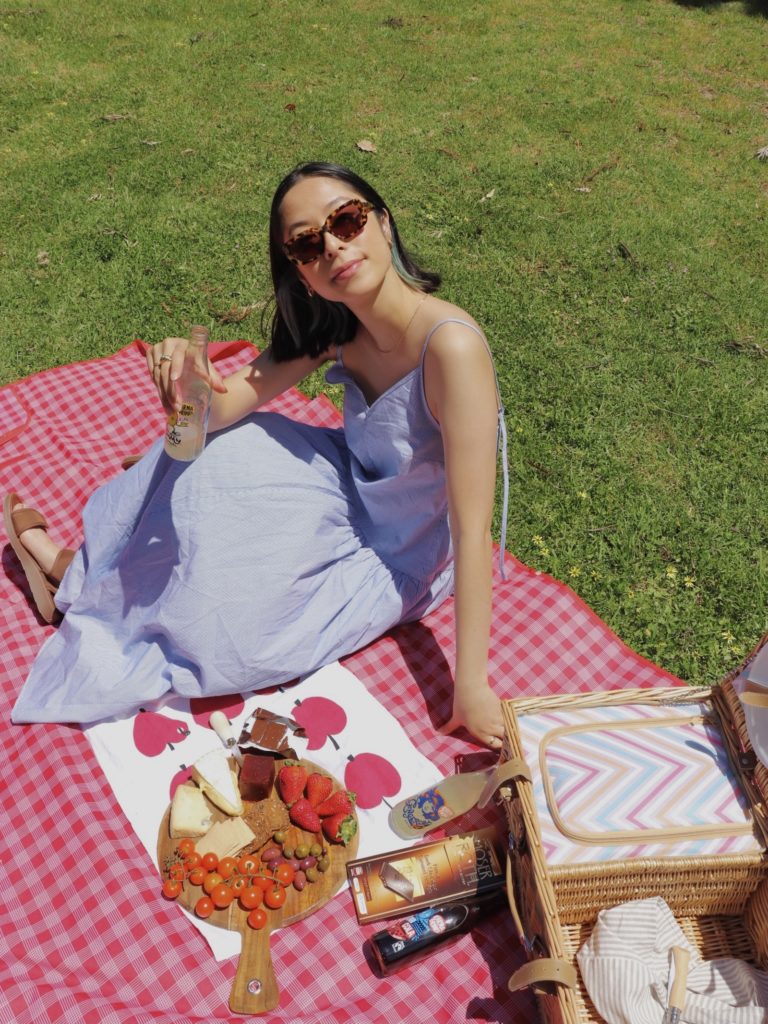 A few things Maggie confessed she learnt this year:
The value of washing her clothes more mindfully by reading the garment labels carefully and spot cleaning when that's all that's really needed

 

After doing Veganuary she committed to being a pescatarian this year.

 

Like many of us in lockdown, she was into takeaway coffee and now is still getting back into the habit of being consistent with using a reusable cup.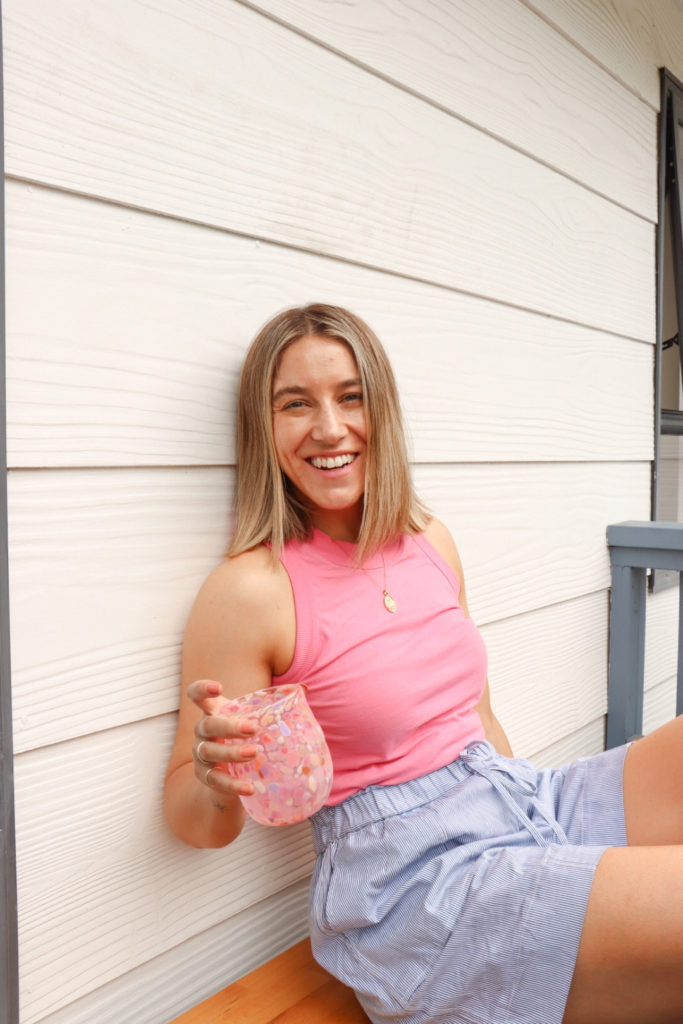 And a few things Danni confessed she learnt this year:
How to really DO recycling.

 

That tailoring clothes is a great way to make the most of your clothes you have.

 

That she has a lot to offer as the middle person between sharing new information about sustainability, this helped when she was sometimes feeling like an imposter.

 

Fairtrade is actually really YUM! She thought Fairtrade products weren't as tasty as other options, but since actually giving them a go this year, she's changed her mind. "That is a myth, now I only use Fairtrade coffee and ethical, Fairtrade chocolate."

 
We loved hearing what they had to say about Fairtrade.
Danni shared that she'd learnt that Fairtrade also makes a big difference for the environment. 
"Fairtrade is all about fair pay, which is obviously really important to you and I," she said to Maggie. "Plus gender equality, no child labour – so there's that ethical people side of things.  
"Then, there's also caring for the environment. So, with their farmers they are also working to adapt to climate change, reduce greenhouse gasses, avoiding deforestation…and then reducing water wastage," said Danni.  
They both talked about how Fairtrade helped to make some complicated parts of sustainability a bit easier. 
"There's so many new aspects of sustainability and there's so much to learn… it's so good that Fairtrade has their eye on the ball with all of this," said Maggie. "Sustainability can feel so overwhelming… Fairtrade is an easy and meaningful choice that we can literally just make down the road at the supermarket. And honestly, it kind of makes you feel good about yourself!" 
"All we have to do as consumers is look for the [Fairtade] Mark and we know all of that is going on behind the scenes," said Danni. 
Danni's tips, for a fairer future:  
"Slowly making the change [to Fairtrade] in different ways, I started with coffee and then moved to chocolate." 
Maggie suggested keeping your eyes out for Fairtrade in different places, "I love that Fairtrade also has super random things, like soccer balls and flowers. So, they're slowly taking over – I love it."  
A fair take over? We love it too, Maggie!  
Thank you Danni and Maggie for sharing content that inspires change and evolution towards a fairer world. Fairtrade is lucky to call you friends. We can't wait to see you both in the new year!