Actor and activist Emma Watson has adopted Good On You's brand ratings, created with the help of Fairtrade ANZ, as her benchmark for sustainable and ethical fashion choices.
Good On You has developed a unique system to rate clothing brands for their impact on the environment, labour rights and animal protection, giving each brand an overall score out of five.
Play a role in ending exploitation
Fashion, a $1.5T global industry, is one of the most polluting industries in the world. It employs more than 80 million people, mostly women, many of whom are at risk of exploitation and unsafe working conditions.
Cotton is the most important crop in the industry, yet the estimated 100 million rural households who produce it are living in poverty.
Fairtrade empowers cotton growers to improve their livelihoods and lives, with gender equality goals incorporated into our programs for almost three decades.
Through its work with Ms Watson, Good On You will empower millions of people to use their shopping choices to create further positive change.
The Sydney-based company has so far rated more than 2,000 clothing brands, and is accessed by 200,000 people every month, worldwide.
Shoppers use Good On You to check how their favourite brands rate on the issues they care about, and to discover new brands that are doing better.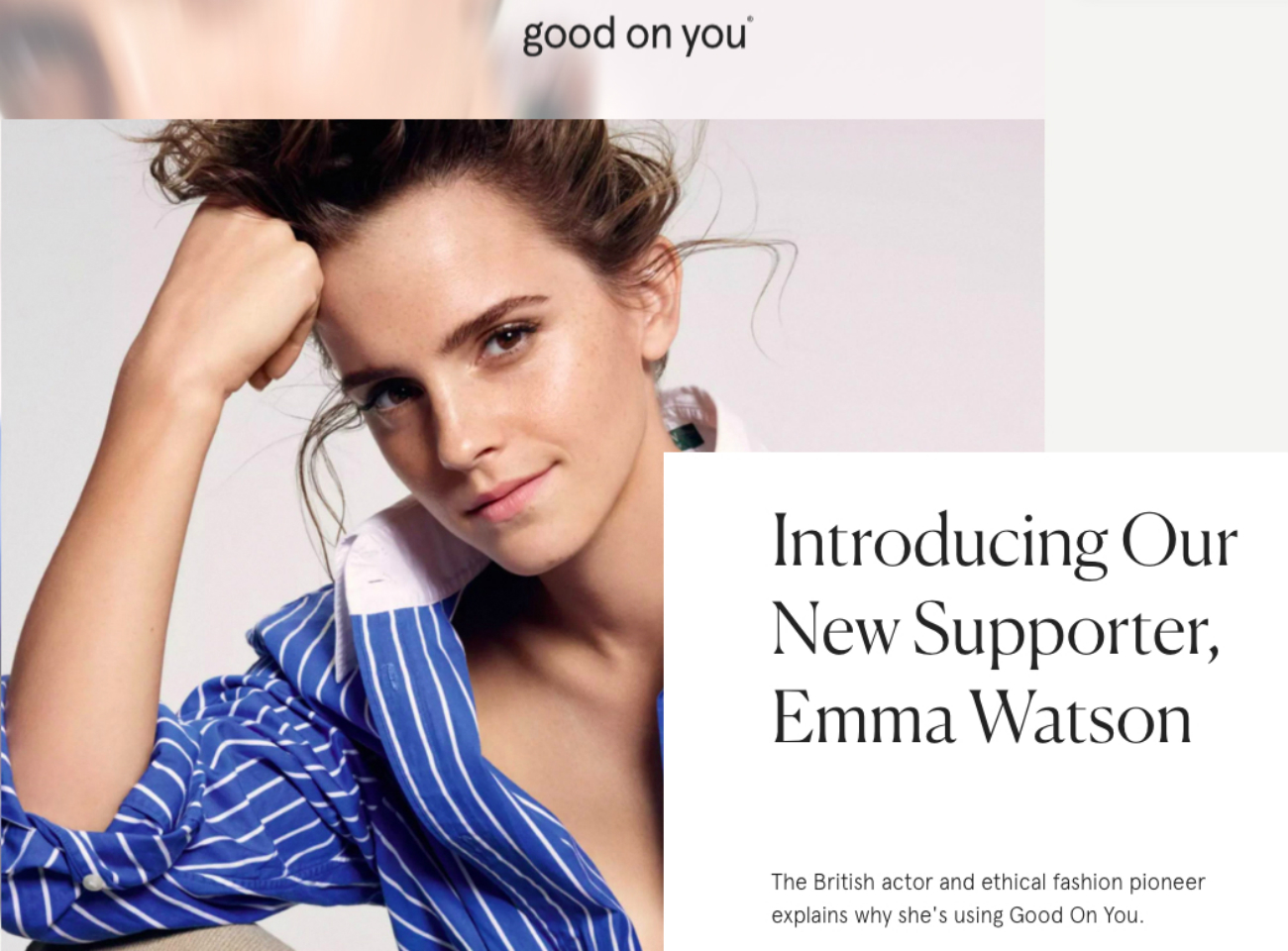 It's time to clean up the fashion industry
Good On You co-founder Sandra Capponi says there's increasing awareness about fashion's impact on the planet and huge momentum building behind the movement to clean it up.
"There is no better ambassador for ethical fashion than Emma Watson, and her engagement with Good On You will inspire even more people to make better clothing choices and join the movement for ethical fashion.
"We know fashion is polluting, we know it's wasteful and we know labour and animal rights abuses are rife throughout the industry.
"But things are changing. There are more and more amazing, creative, innovative brands that put sustainability at the heart of everything they do, and they should be celebrated.
"We're thrilled about Ms Watson's support for Good On You. She's a fantastic role model, and her support of sustainable and ethical fashion will help ensure it becomes the norm and not the exception."
Partnering for change
Good on You have worked with Fairtrade ANZ to enhance their ratings system and consulted with other organisations working to promote a more transparent, ethical and sustainable fashion industry.
For their latest ratings methodology review, they also engaged the expertise of these leading organisations:
Looking after people
Good On You look at brands' impact on workers across the supply chain.These include policies and practices on child labour, forced labour, worker safety, freedom of association (the right to join a union) and payment of a living wage. They also consider a brand's supplier relationships and auditing practices.
Fairtrade is an established global leader in the cause of reducing and eradicating child labour and forced labour.
The Fairtrade Standards comprise key pillars that include the protection of workers' rights, the payment of the Fairtrade Minimum Price to protect against fluctuations in the market and an additional Fairtrade Premium to invest in initiatives to support local communities or business development.
In addition to our research into fair wages and living wages for farmers and workers in developing countries, Fairtrade is the most robust and reliable certification system globally, thanks to the stringent Fairtrade Standards, monitored through regular, independent auditing by FLOCERT.
Farmers and workers are at the heart of everything we do, which is why we're so excited to work with Good On You, who are enabling consumers to make ethical choices more easily.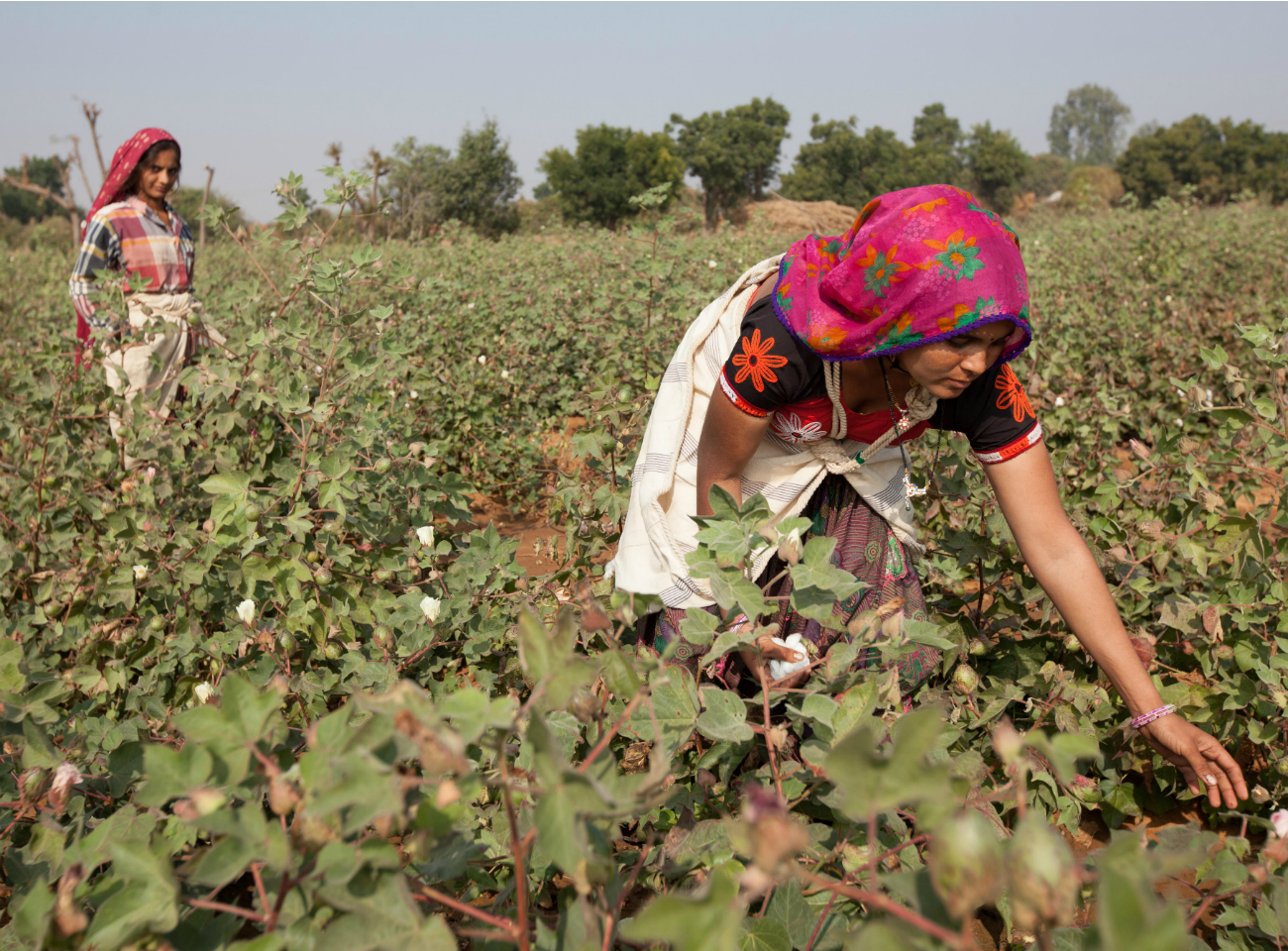 Protecting the planet
Good On You consider each brand's resource use and disposal, energy use and carbon emissions, impacts on water, as well as chemical use and disposal.
Farmers and workers in Fairtrade certified cooperations, associations and plantations implement environmental protection programmes which contribute to the range of solutions needed to address climate change and ultimately benefit us all.
Through projects such as reforestation or energy efficient cookstoves, vulnerable communities can reduce emissions and become eligible for carbon credits while also strengthening themselves against the effects of climate change.
The preservation of the environment is a key pillar of the Fairtrade Standards, which also regulate substances used in farming, including pesticides and other chemicals. Waste management is another vital concern in our all-round mission to care for the natural world.
We congratulate Emma Watson and Good On You for their work promoting the need for ethical and transparent supply chains, and look forward to witnessing the long-term impact of this important initiative.
Good On You users can discover the best brands via their app and website, and urge others to improve. Their growing movement empowers people to drive change through their fashion choices.