Happy Fairtrade Fortnight! For those of you who were with us last year to celebrate – thank you for your ongoing support. And for those who are celebrating with us for the first time – welcome, Fairtrade Fortnight is a blast! 
Fairtrade Fortnight is our annual campaign where we take the opportunity to celebrate the Fairtrade community and the impact we are making together for a fairer future for the planet, and for people.  
To keep things simple, this month's Fairtrade 5 breaks down all the ways you can get involved to help us make our voice louder this year, and maybe win some excellent stuff along the way: 
1. WIN WIN WIN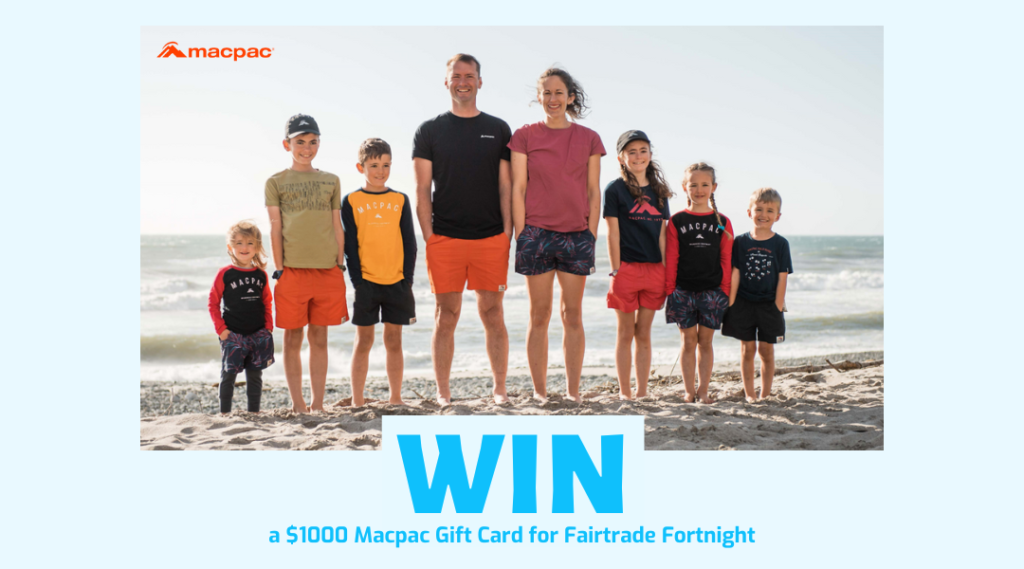 If you love the great outdoors, then you'll want to protect it for the future and the best way to do that is by kitting up with Macpac. Enter here to win a $1000 Macpac gift card. 
Because you are part of our special Fairtrade family Pablo and Rusty's are offering to do their amazing three-month coffee subscription for HALF PRICE. This brilliant offer is only available to the first  x number of partners though so click through here and enter the word xx at the checkout to be eligible. 
And if that's not enough, click through here for other special offers from our partners.  
2. Buy FAIRTRADE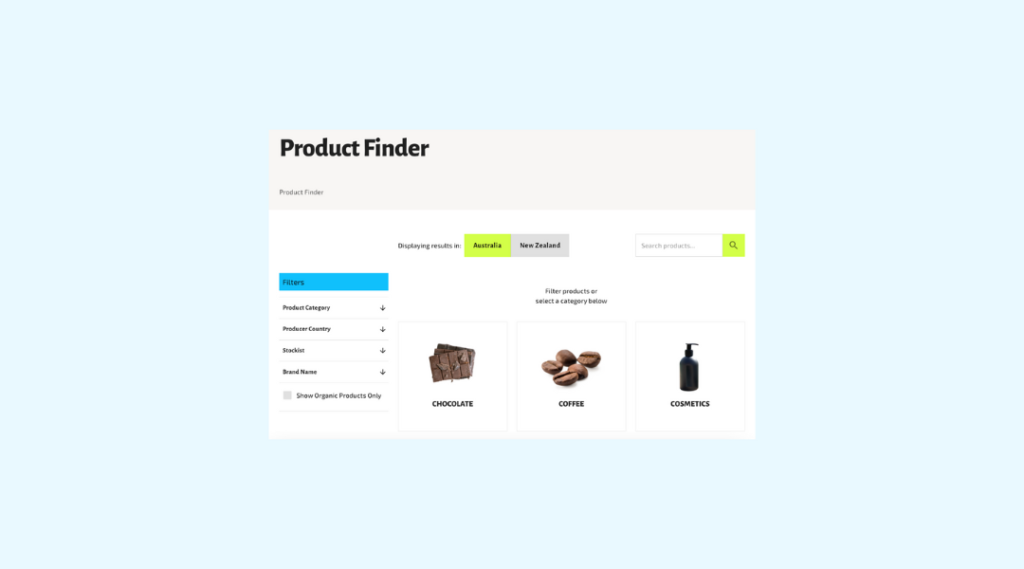 We've said it before and we'll say it again, the best way to make the world a better place is by choosing Fairtrade stuff. We know that it can be tricky to find though, so we've got a new cool tool on our website (very sexily named 'Fairtrade Product Finder'), that tells you exactly where to get Fairtrade goodies.  
3. Speak up: use our toolkit to help us reach your community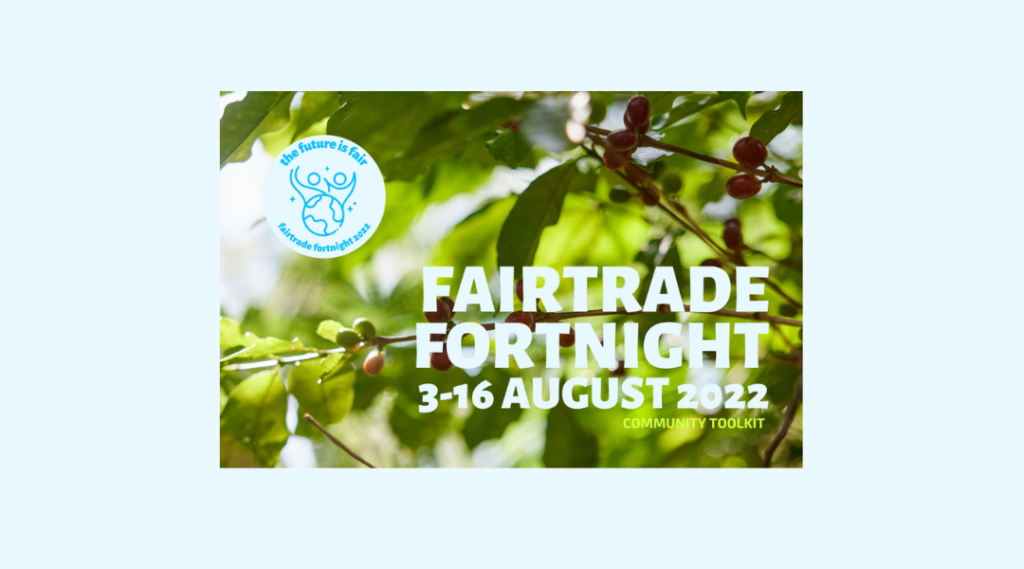 Look, if you're a Fairtrade friend then chances that you hang out with peeps who share your social justice cred. Maybe they haven't quite connected with us yet because we haven't come across their radar. If so, you can use your social media power to tell them, and we've created a funky toolkit with all sorts of stuff in it for you to use. Download it here and start talking (virtually). 
4. Read: blogs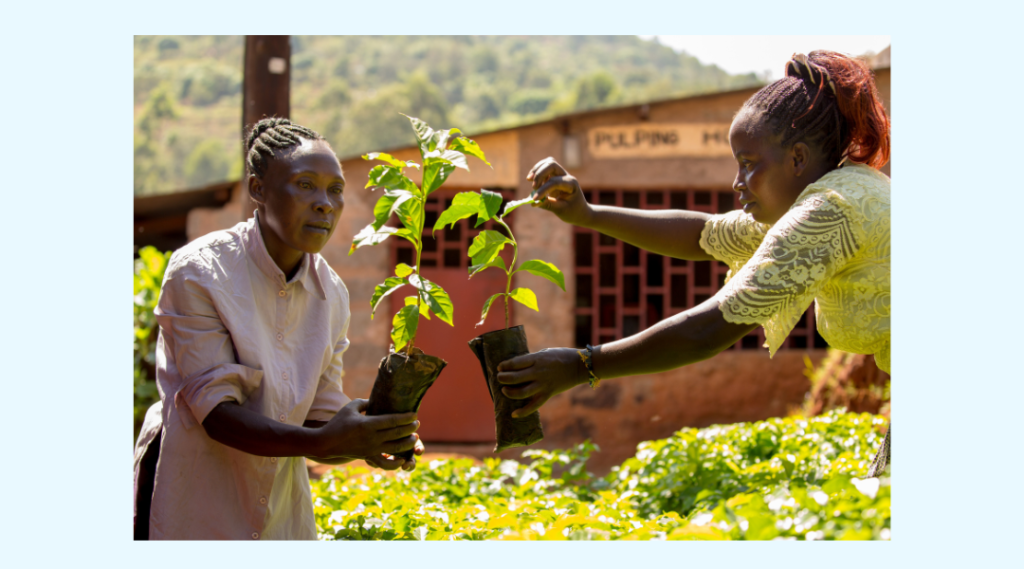 We tell you that we look after the environment, help with gender empowerment and stop child labour but perhaps the details are a bit hazy. If you'd like to become even more informed over a Fairtrade kombucha or two, then look no further than our wonderfully entertaining Fairtrade Fortnight blogs. 
5. Sign up: to our newsletter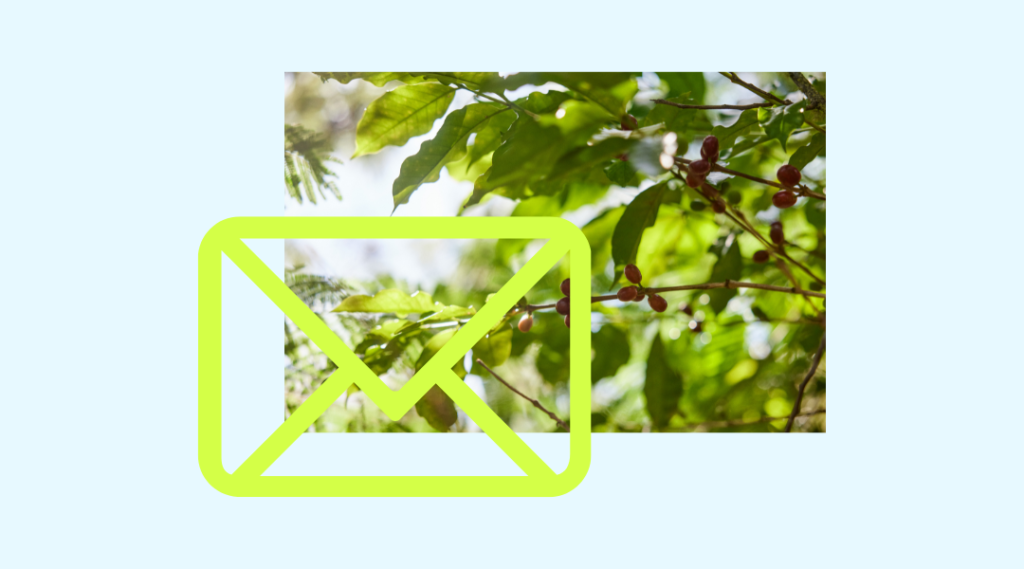 Sign up to our newsletter so you don't miss out on one of our special giveaways that is only for subscribers.
Not only will you be kept up to date with all things FAIR, you will get the chance to win all sorts of Fairtrade goodies.