For coffee and cocoa farmers in Papua New Guinea, getting access to financial support for project development can be a major challenge. To help Fairtrade farmers overcome this obstacle, Fairtrade Australia and New Zealand developed the Co-Investment Fund, to make investment in, and collaboration with, Fairtrade communities easier.
In May 2019 the first project was given the green light, resulting in the benefits of Fairtrade expanding to an additional 1,600 male and female coffee producers in the highlands of Papua New Guinea.
What we love about this Co-Investment Fund story is that it showcases the power of targeted investments and long-term trading relations, and how these can support meaningful change for producer organisations and their communities.
What is the Co-Investment Fund?
In 2018, through Fairtrade Australia and New Zealand (Fairtrade ANZ)'s latest partnership with the New Zealand Ministry of Foreign Affairs and Trade, a new mechanism to invest in the development of Papua New Guinea (PNG) coffee and cocoa communities was launched.
The Co-Investment Fund (CIF) is designed to support the development of projects in PNG, by matching dollar for dollar any investment from an NGO, support organisation, exporter, buyer or licensee.
This in turn enables the CIF to support producer organisations with a 75% contribution to their project costs.
Fairtrade ANZ will work with all parties involved to help foster the success of each project, offering project development assistance, logistical support and brokering linkages between producer organisations and interested investors.
At the core of the CIF is the desire to bring together multiple parties from specific Fairtrade supply chains to invest not only financial resources, but also a shared sense of ambition to elevate the production capabilities of PNG farmers.
While the business side of this investment makes sense, and improved operations at origin generate better results for buyers and consumers, the real reward will be the tangible improvements to the livelihoods of farmers and their communities.
Why partner with Fairtrade ANZ?
Fairtrade is driven to create an economy that works for everyone by encouraging a turn away from unilinear models of trade that are purely extractive and a shift towards a circular economy that feeds resources back into the system.
This push for progress is underpinned by Fairtrade's key values of transparency, traceability and fair prices, and the commitment of Fairtrade businesses to building long-term relationships with producers and investing in their development.
With connections to Fairtrade producer organisations across the wider Pacific, Fairtrade ANZ is well positioned to support business to increase the sustainability of their supply chains by creating opportunities for investment in farming communities.
Fairtrade ANZ has spent over 10 years supporting the growth and development of producer organisations in Fiji, Tonga, Samoa, Papua New Guinea and Timor-Leste, as well as facilitating their connections with supply chain partners.
And these interactions have gone well beyond pure economics.
Fairtrade has transformed these relationships by enabling project development and equitable trading arrangements that match the needs of producers with the needs of the market.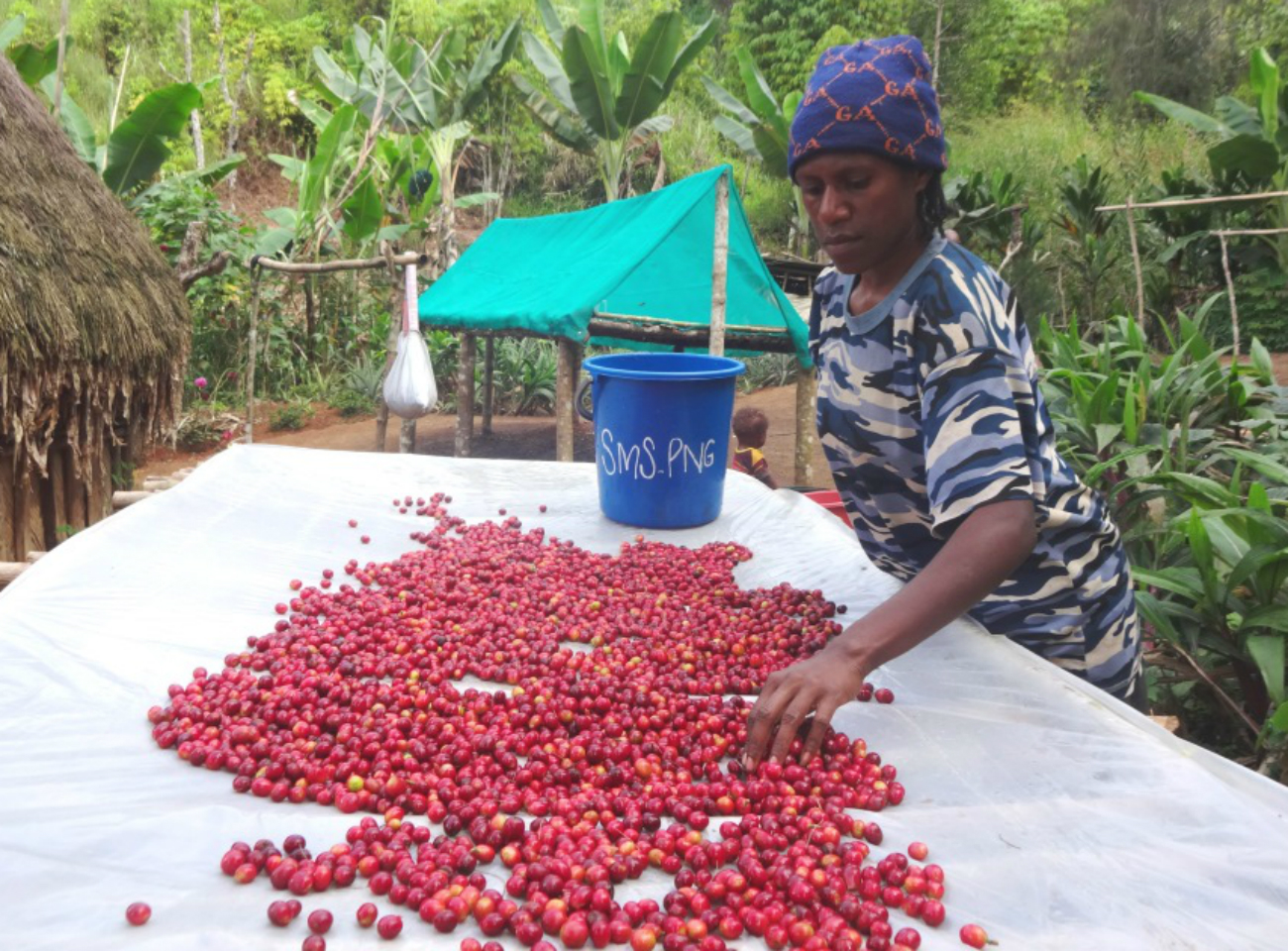 The first CIF story: Roots No. 1 Farmers Association
Monpi Coffee Exports Ltd. (Monpi) has been Fairtrade certified since 2010 and has been witness to the benefits that Fairtrade certification can have for farmers in PNG.
This knowledge, along with their long-standing trading relationship with Roots No. 1 Farmers Association (Roots No. 1) were the catalysts for the first CIF project.
Thanks to this collaborative effort, Fairtrade is expanding to an additional 1,600 male and female coffee producers across the misty mountains of the Okapa Valley, in the Eastern Highlands of PNG.
With established supply chains, a quality product and a consistent stream of coffee already coming from Roots No. 1, Sustainable Management Services Manager at Monpi, Christopher Mosoro, explains why the opportunity to partner with the CIF seemed right for this producer organisation.
"Sustainable Management Services PNG chose to invest in Roots No. 1 with the Fairtrade CIF to help alleviate the challenges faced by farmers.
"In a context where government services are lacking and market access is difficult, linking the quality of Roots No. 1 coffee with a good price means we can give back something good to the farmers."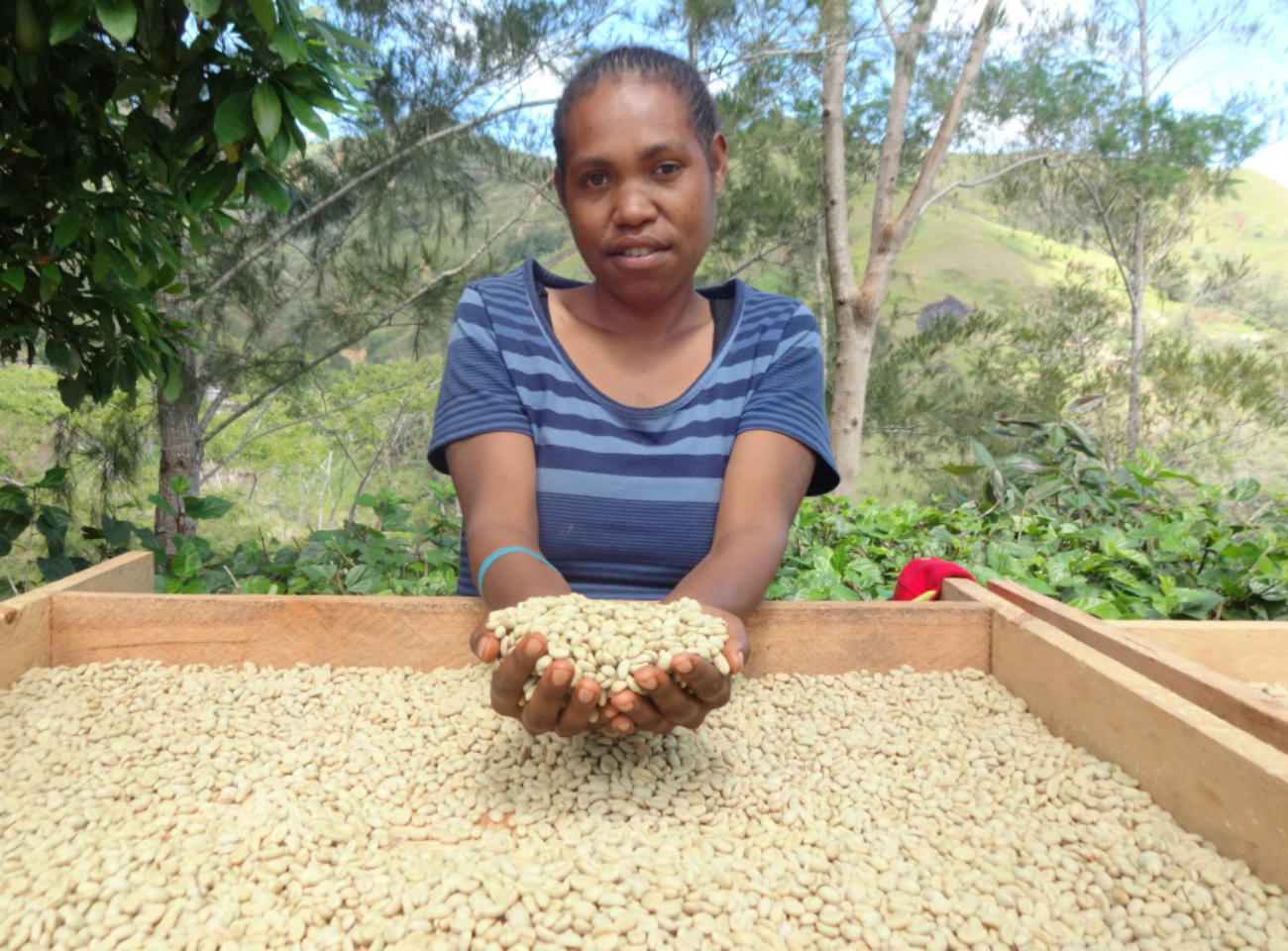 For Fairtrade farmers the 'good' comes in the form of the Fairtrade Premium, an additional sum of money that is paid on top of the Fairtrade Minimum Price to support business and community development projects.
For Roots No. 1, it is estimated that their first year of certification will generate over USD 100,000 in Fairtrade Premium through their Fairtrade sales.
This is no small feat and the producer organisation is determined that the benefits of Fairtrade will not only reach farmers but also their communities in the surrounding valley.
Plans for the use of the Fairtrade Premium were decided democratically at Roots No. 1's Annual General Meeting in May 2019, with 30% of the funds being allocated towards the development of quality improvement measures and 70% going towards community projects, such as restocking local aid posts and supporting children to attend school.
Are you currently engaged in a Fairtrade supply chain originating in Papua New Guinea? Are you a licensee, buyer or trader who is keen to make a meaningful impact within the communities from which your product is sourced? Are you an NGO or support organisation who knows of a project that needs support to get it off the ground?
For more information check out the Fairtrade Co-Investment Fund or get in touch via info@fairtrade.org.nz to discuss your ideas. We would love to hear from you.