Fairtrade ANZ is in the Spring edition of Peppermint magazine and we're sharing the (gorgeous) stage with six of our good friends.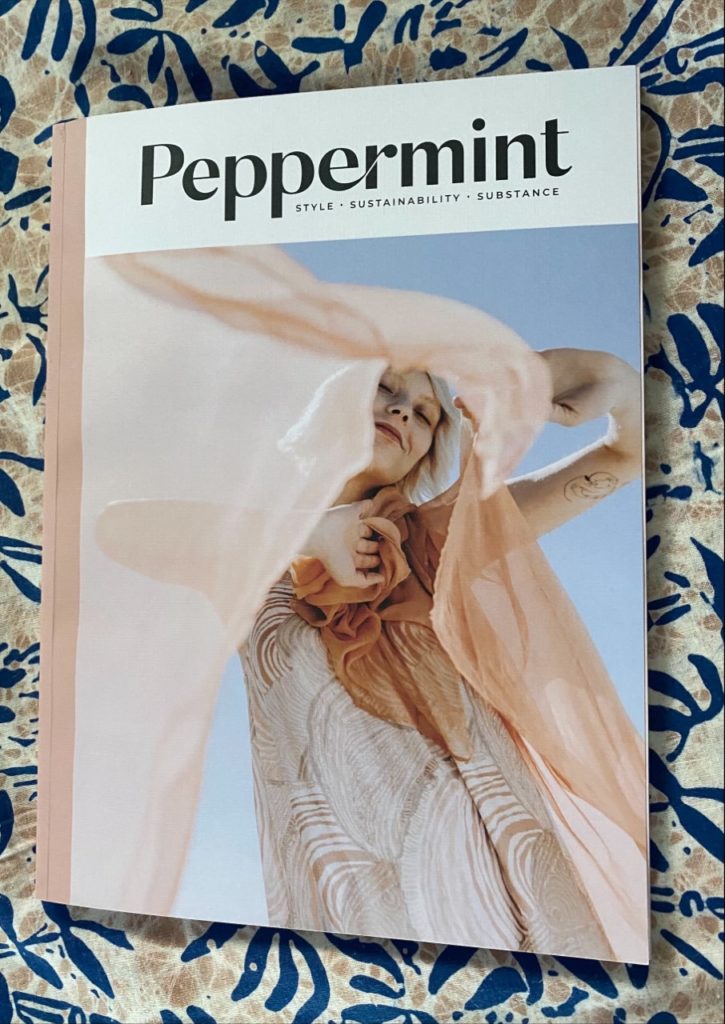 The first page of the double page feature is about the Unen Choit Fairtrade Cooperative in Papua New Guinea tells the story of those farmers and the challenges they face to bring their organic coffee to market.
It also explains how the cooperative is backed by Fairtrade, from the beans being purchased at the Fairtrade Minimum Price to the support they receive to protect the environment.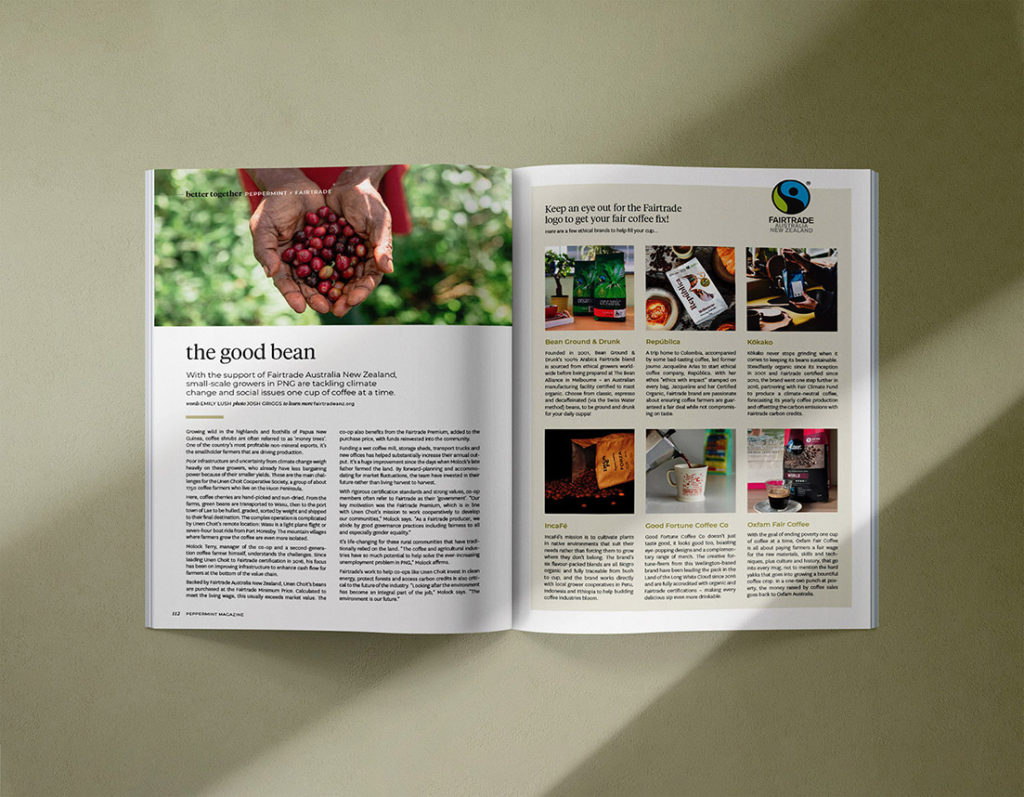 The second page of the Peppermint Fairtrade story features six Fairtrade coffee suppliers and highlights a little about each of the brands. The coffees are: bean ground & drunk; Republicia; Kokako; IncaFe; Good Fortune Coffee Co & Oxfam Fair Coffee. They're like our children – we love each of them equally but in different ways!
Peppermint magazine
is a great fit for Fairtrade because to ties together stories of style, sustainability, and substance. In short,  they care about the same things we care about. In fact, they're so committed to their environmental ethos that they partner with a charity to plant a tree for every magazine subscription that's sold.
So go out and grab yourself a copy of the new edition of Peppermint, not only will you see our fabulous story but you'll find lots of other ones that you'll love (almost) as much!