Welcome to Fairtrade Fortnight 2023, an annual campaign led by Fairtrade Australia and New Zealand. This year's theme is "For people and the planet," and this blog post spotlights sugar, an integral part of our diets and lives. Despite their important role, small-scale sugar cane farmers face intense pressure from large-scale producers, price swings and climate change. About 175 million tonnes of sugar are produced each year, and about 80% of the world's sugar is derived from sugar grown by millions of small-scale farmers and workers.  
Sugar cane farmers grapple not only with price volatility but also with competition from other sources. For example, in 2017, when the caps on beet sugar production in the EU were abolished, small-scale sugar cane farmers, faced the prospect of losing a major market for their sugar. 
Beyond market fluctuations, frequent and extreme cyclones and floods followed by droughts have resulted in damaged crops and delayed harvests, ultimately impacting sugar cane farmers' income. For small farmers to adapt to a changing climate, the relationship between climate change and agriculture is key to understanding the social, economic, and ecological contexts in which Fairtrade small-scale sugar cane producers operate. The rise in weather changes is negatively impacting the future of agriculture as it leads to declining yields and, thus, to a reduction of already low incomes. 
Luckily sugarcane is not just a source of sugar. It is also used in food and non-food manufacturing. Fairtrade is exploring expanding the market for producers beyond sugar, for sugar by-products for producing rum, cocktails, fragrances, and bioplastics. Tapping into this opportunity is expected to be a win-win situation to attract new buyers and increase impact at the origin. 
For the Planet 
Sugarcane is a 'model' climate change crop. It has an exceptional capacity to capture CO2 and convert it into biomass, is highly efficient in water and nutrient use, and adapts better to climate change. Ethanol and bagasse to produce electricity to be fed into the grid positively impact and increase sustainable renewable energy production. Future ideas are to meet biofuel mandates in producer countries with the relevant stakeholders and to use Fairtrade ethanol to make the industry greener and more sustainable. 
The Fairtrade Standards are a tool for development for small-scale farmer organizations to become stronger as a business, enhance sustainable and environmentally resilient production, and improve the livelihoods of farmers and their communities. The FT standards and training provided by the FT Producer Networks also support farmers better to improve productivity and income, irrigation and drainage infrastructure, and diversify their crops, providing an extra line of defence against tropical storms and droughts. 
Fairtrade International program funds generated through sales of FT sugar are invested into two main programs based on an assessment with producers, the PNs, and NFOs: The Better Labour Practices & Climate Resilient Cane Production program. The latter assessed the Carbon & Water footprint of key Fairtrade sugar supply chains (up to exports) at the origin. Both Fairtrade programs improve the sustainable livelihoods of small-scale sugar cane farmers and help foster partnerships between the Global South and North for the sales of Fairtrade sugar.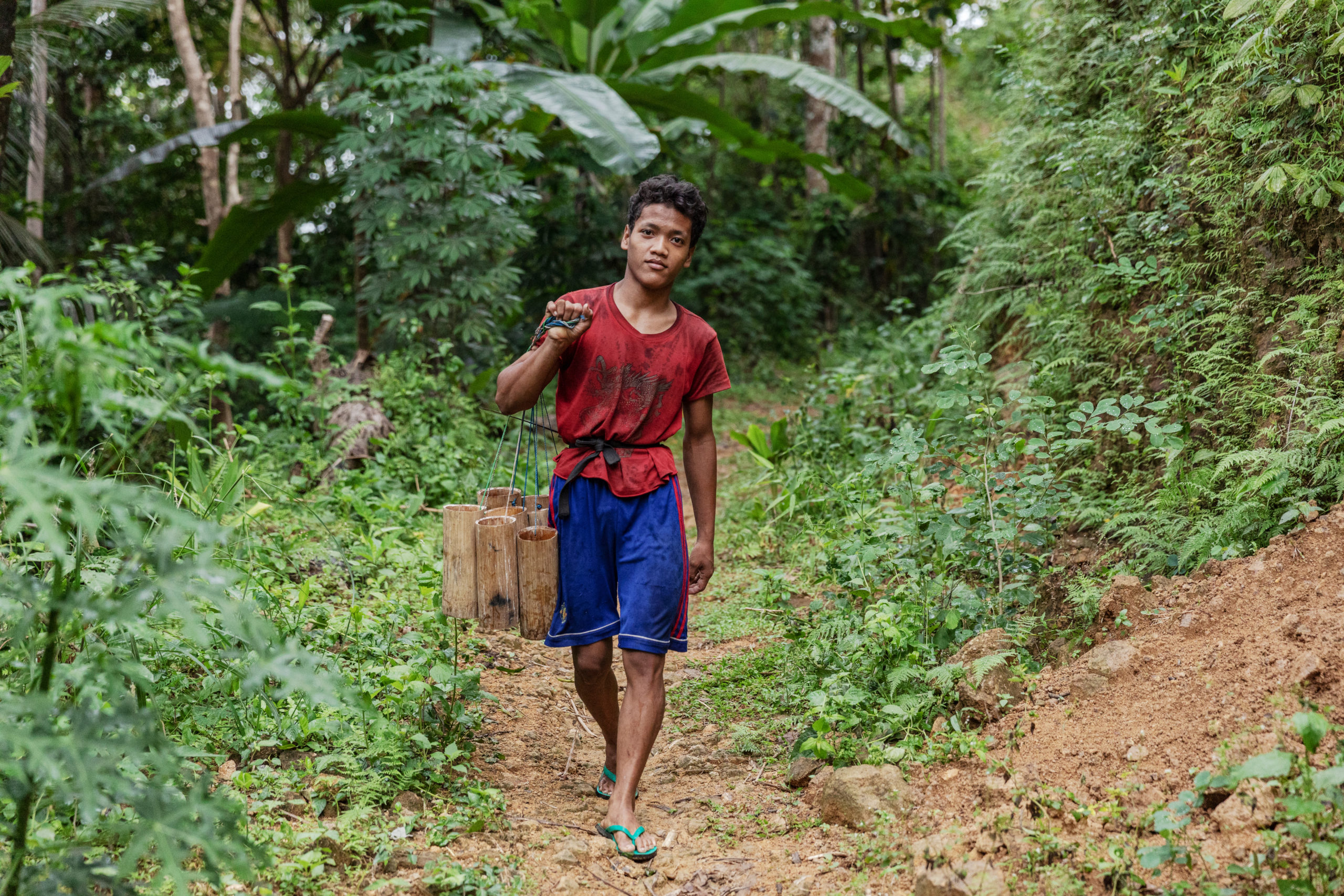 For People 
Stocking up on Fairtrade certified sugar makes a real difference in the livelihoods of tens of thousands of small-scale farmers. In addition, Fairtrade has been working with other major food companies, legislators and nonprofit certifiers to enact change against child labour issues plaguing the global farming industry. 
Since 2015, Fairtrade has partnered with local sugar cane farmers associations, young people and their communities in Belize to identify and respond to child labour occurring on farms, as well as children's insecurities in and around farming communities. This unique pilot program, called the Youth-Inclusive Community-Based Monitoring and Remediation System on Child Labour (YICBMR), gets to the root of the problem by empowering local youth to identify instances of child labour and work with community leaders on solutions to prevent further occurrences. 
A major learning is that child protection measures imposed by organizations outside of the local community have limited positive impact. Policies and procedures are much more effective when developed and implemented holistically by farmers, workers, communities and families themselves, because they are best suited to understand and address the sources of exploitation. 
At the heart of the Belize program's success is the active participation of children and young people, as well as that of adults in the communities who commit to identifying any risks to children's well-being and make recommendations on how to respond to these safety issues. 
The sugar industry faces numerous challenges, including price volatility, competition and negative impacts because of climate change. Addressing the results of climate change and promoting human rights walk hand in hand, and Fairtrade is dedicated to the improvement of the lives of sugar cane farmers, who play a crucial role in producing the majority of the world's sugar. By purchasing Fairtrade certified sugar, consumers contribute to a sustainable sugar industry that prioritises both the wellbeing of people and the health of the planet.  
Source(s):
https://www.fairtrade.net/product/sugar
https://www.fairtrade.org.uk/farmers-and-workers/sugar/
https://www.fairtrade.org.uk/farmers-and-workers/sugar/about-sugar/