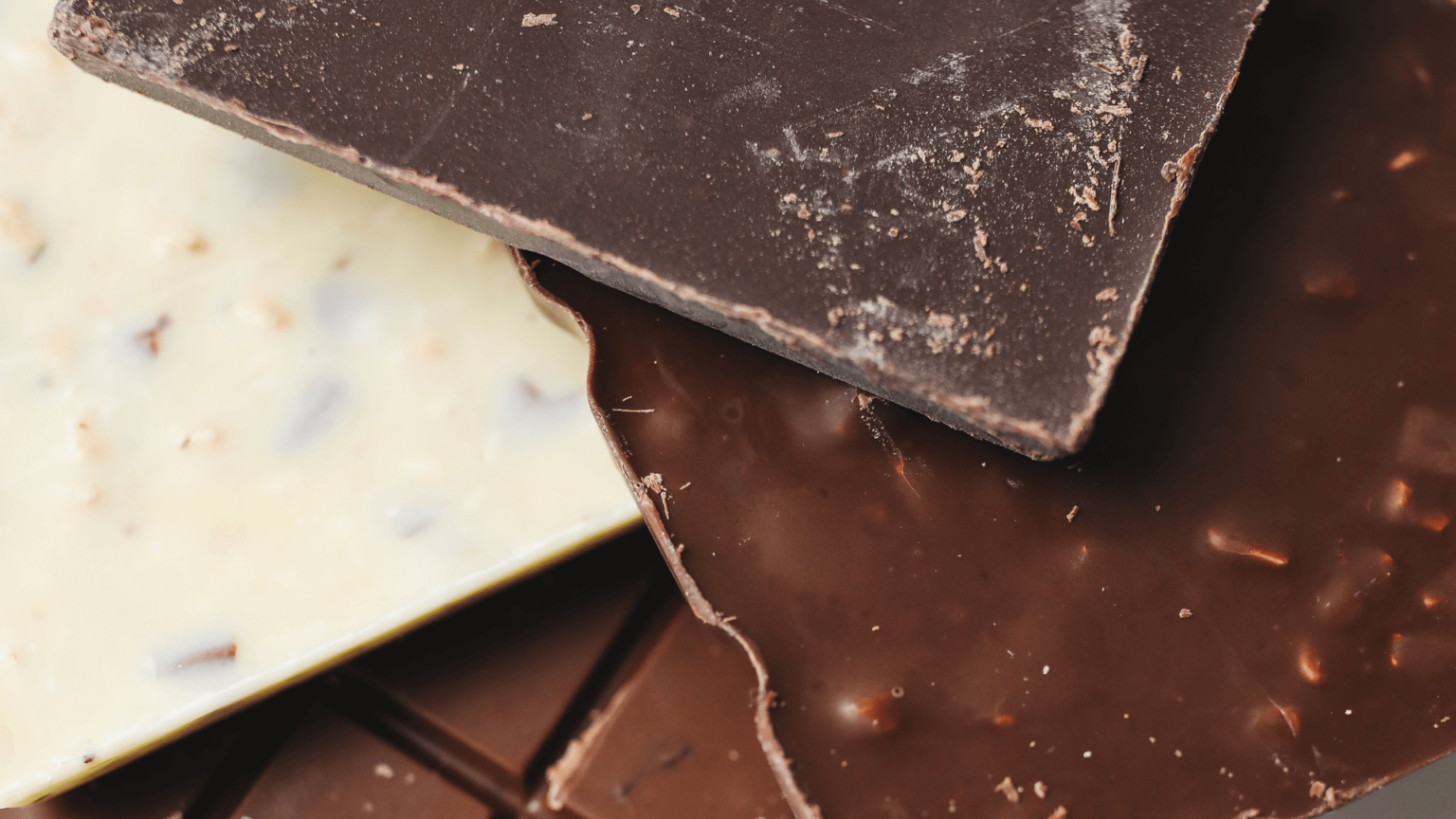 October marks the beginning of the cocoa harvest season in Côte d'Ivoire and a chance to shout about the cocoa farmers who grow the beans that make the global chocolate industry (today valued in excess of £120bn) possible.
THE SITUATION WITH CHOCOLATE
From 100% dark, to white, organic, vegan, luxury, gluten-free, orange-infused, containing sea salt – the chocolate available to buy is as varied as it is delicious. Yet despite being one of our favourite treats few people know the true story behind the bar they are about to enjoy.
Cocoa is a delicate and sensitive crop, and farmers must protect trees from wind, sun, pests, and disease. With proper care, cocoa trees begin to yield pods at peak production levels by the fifth year, and they can continue at this level for 10 years.
But for all this hard work, cocoa farmers gain very little from a very profitable global cocoa trade and sadly, for too many farmers, cocoa farming is a life of back breaking work and abject poverty.
A recent report by the Fairtrade Foundation in conjunction with Mondelez International found that many cocoa farmers in Côte d'Ivoire and Ghana – two countries which combined produce 60 percent of the world's cocoa – are unable to earn sustainable livelihoods, despite a raft of different cocoa industry sustainability programmes set up to support farmers.
LIFE AS A COCOA PRODUCERS IS NOT EASY AT ALL. THE COCOA NEEDS A LOT OF CARE. I SPEND UP TO EIGHT HOURS PER DAY WORKING AT THE FARM DURING HARVEST SEASON, NOT INCLUDING THE ONE HOUR TO WALK TO AND FROM THE FARM FROM MY HOME.

– YAO AMENAN YVONNE, FAIRTRADE COCOA FARMER
Fairtrade research: The Invisible Women in Chocolate (pdf)
This figure may seem shockingly low but makes sense when considering the market price is controlled elsewhere. Despite the vast wealth accumulated by cocoa companies and buyers, particularly currently when the global market price for cocoa has crashed, this wealth does not necessarily trickle down to the farmers – the one cog in the machine that is vital to the whole enterprise.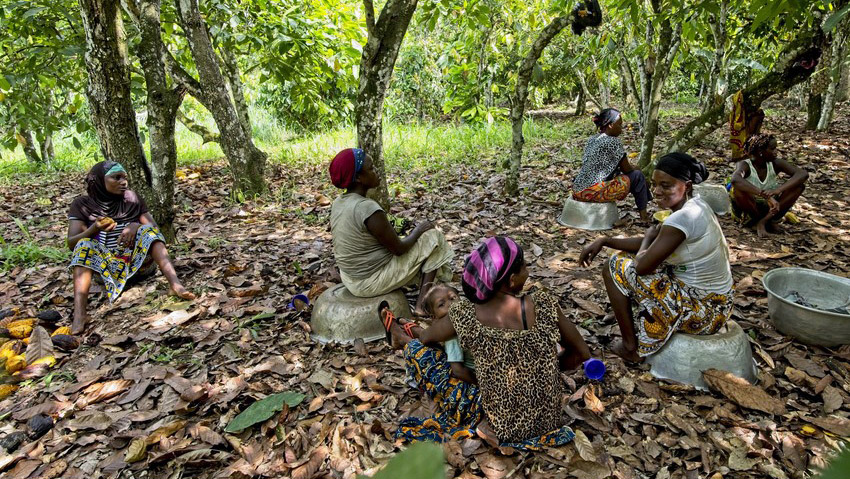 WHAT MAKES FAIRTRADE CHOCOLATE DIFFERENT?
We believe chocolate tastes that bit sweeter when you know the cocoa farmers and producers are getting the fair pay they deserve.
So, at the end of 2018, Fairtrade established preliminary Living Income Reference Prices for cocoa from Côte d'Ivoire and Ghana. A Living Income Reference Price indicates the price needed for an average farmer household with a viable farm size and an adequate productivity level to make a living income from the sale of their crop. We calculated that £1.86 per farmer per day would cover the cost of necessities such as schooling, medicine, and a nutritious diet.
Additionally, Fairtrade increased the Minimum Price and the Premium, the amount paid to farmers on top of the market price, by 20% from October 2019 as a first step towards a decent income.
Find out more about the fight for living incomes
But it doesn't stop there.
When a farmer buys Fairtrade they are buying into a world of training, experience, and access to equipment, alongside standards that require economic, social and environmental best practices. Fairtrade is 50 percent owned by farmers, allowing them to determine their own futures and invest the additional Fairtrade Premium in projects of their choice.
Only with Fairtrade are farmers and workers protected from the volatility of market price crashes and by following robust Fairtrade Standards, farmers and producers can help protect the environment by choosing the most sustainable farming practices.
When you buy Fairtrade chocolate, you know you're supporting farmers and workers whose livelihoods are under even more pressure during these difficult times.
WITH FAIRTRADE'S HELP, I AM ABLE TO TAKE CARE OF MY FAMILY, BUY THINGS FOR THE HOUSE, PAY MY HUSBAND'S MEDICAL EXPENSES, SEND OUR CHILDREN TO SCHOOL, AND PAY FOR DAILY WORKERS.

– YAO AMENAN YVONNE, FAIRTRADE COCOA FARMER
Unfortunately, this system only applies to those farmers that are selling on Fairtrade terms and currently that amounts to just 6 percent of the total market. There are other schemes out there as well but many more farmers (we estimate anywhere up to 1.7 million) are left out of any support, owning no land, few rights, and paying the landowner up to a third of whatever amount they make, with little or no opportunity to sell their produce on the open market or to diversify into other crops.
These issues are even more pertinent for women. Female cocoa farmers deserve equality. They deserve land rights. They deserve a fair income. They deserve to work the same hours as men and be paid accordingly. These things won't be realised without change on a large scale, and that change starts with recognising female cocoa farmers deserve better.
I AM ONE OF THE FEW WOMEN WHO REPRESENT THE CO-OPERATIVE IN MY COMMUNITY. I AM RESPONSIBLE FOR ENCOURAGING MY COMMUNITY MEMBERS TO JOIN THE CO-OPERATIVE. I ALSO MANAGE THE PURCHASES, DEPOSITS, AND SUPPLY OF COCOA FOR THE CO-OPERATIVE MEMBERS LIVING IN MY COMMUNITY.

– YAO AMENAN YVONNE, FAIRTRADE COCOA FARMER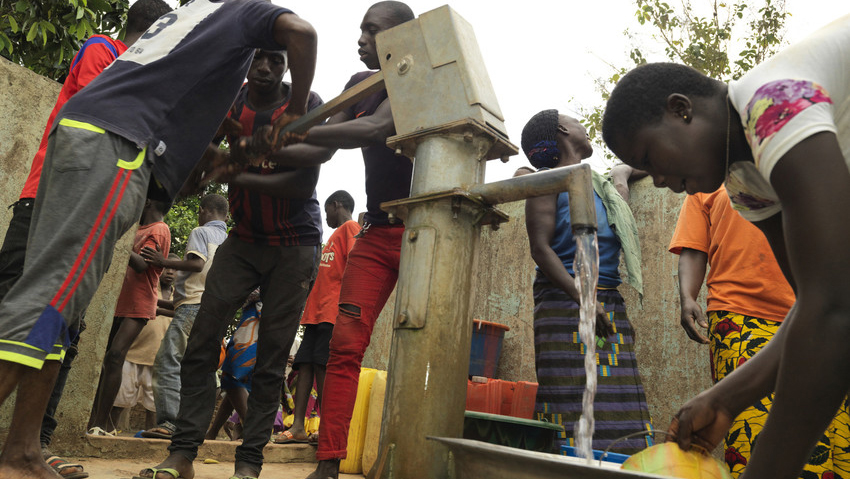 THE FAR-REACHING IMPACT BEYOND COCOA
When you buy Fairtrade chocolate over non-Fairtrade chocolate it's not just the cocoa farmers who gain from your choice. When the Fairtrade Mark is on a chocolate bar, it's also the sugar farmers, the vanilla farmers, the coconut farmers, who all contribute to make the bar what it is, and who benefit from the Fairtrade safety net and the extra Premium payments.
THE FUTURE OF CHOCOLATE
As it stands, too much is expected of cocoa farmers, or at least too much is expected for what they currently earn. We expect equality, no deforestation, ideally reforestation, no child labour, and no slave labour, all from a chocolate bar costing pennies and a cocoa farmer likely earning less than that. Farmers are now also expected to tackle the climate emergency and to invest in safeguarding their crops from new diseases and pests that are thriving in the warmer temperatures. And yet the world doesn't want to pay more for cocoa.
Frankly, cocoa farmers will never be part of a sustainable industry while they are paid too little for their efforts.  The cocoa industry can and must do more. And when we say that we don't mean a few well-intentioned firms investing in a small number of farmers. We mean the whole sector is broken, and needs fixing. And that can only be achieved together, with everyone playing their part.
So this cocoa harvest season, join Fairtrade in calling for a better deal for farmers, for the women and men who grow the cocoa for our bars, our drinking chocolate, and so many other delicious treats.
We encourage you to support the brands who are doing right by cocoa farmers, such as Aldi, Bennetto's or Tony's, who ensure 100% of all the chocolate in their own brand products is Fairtrade. Think about the power of your purchase, and choose Fairtrade.