Fair flowers
Whatever the occasion, you can say it with Fairtrade flowers. Flowers are a huge industry, with production in places as diverse as Ecuador, Kenya and Sri Lanka.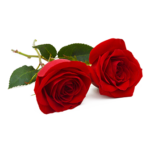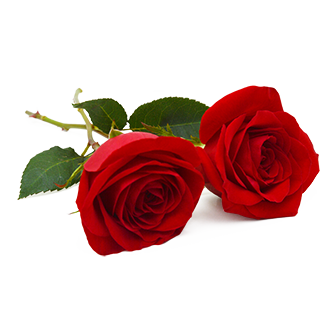 Flowers can make the world brighter – but they have to be the right ones.
Did you know that a huge number of flowers sold in Australia are imported from overseas? As many as 80% of the roses for Valentines Day are internationally grown, and the importation of flowers into Australia is a booming business. In fact, the value of imported flowers has more than doubled since 2012.
Here at Fairtrade, we aren't about competing with local flower growers – we encourage you to buy local when you can – but climatic conditions or supply issues mean that sometimes there's no choice but to buy imported flowers.  And, we also recognise that there are many flower farms in developing countries where workers aren't treated fairly. That's why Fairtrade flowers are such a great choice. 
If you buy Fairtrade flowers, then you can be assured that we are looking after the safety and working conditions of the farm workers.  In addition to getting fair prices for flowers, these farms receive a Fairtrade Premium of 10% for every stem sold, which allows workers to invest in healthcare, education and other social benefits.
Ultimately, you buy flowers and plants as a symbol of life and love.
Why not choose flowers that also aim to improve the livelihoods of the people behind the bouquet?
Transparency
We're also all about transparency so we expect the importers of Fairtrade flowers to be honest about where their flowers are coming from. We're proud to work with 60,000 flower farmers in places like Kenya, Ethiopia, Sri Lanka, Ecuador, Uganda and Tanzania. They grow, harvest, pack and care for the flowers so you can enjoy them all year round.
So, that means we're in favour of broader Country of Origin Labelling (CoOL) on flowers so that you, as a flower lover and consumer, can have all the information you need to make an informed decision about what flowers you want to buy.
0
percent of all Fairtrade flower workers are women
0
Fairtrade flower stems sold in 2019 around the world
0
Fairtrade Premium for Fairtrade farmers earned through Fairtrade flowers in 2018 (AU$)
A bunch of reasons to buy Fairtrade flowers
Fairtrade empowers flower workers in a number of ways:
Fairtrade works with

several partners

to establish regional living wage benchmarks. A tailored model to increase flower workers' wages towards these levels is being developed.

Workers at Fairtrade certified plantations have formal labour contracts as a norm, which is still a rarity on non-certified estates.

Although pesticide use is rife in the flower and plant industry, the Fairtrade Standards prohibit the use of some of the most hazardous pesticides. Our Standards also require that workers are provided proper protection equipment, training in pesticide handling, and regular medical check-ups when working with pesticides. As with all flowers imported into Australia, Fairtrade flowers may have special pest treatments applied either prior to shipment or on arrival in Australia. This is a legal requirement to protect Australia's agricultural industry and its unique flora, and is done under strict guidelines at government registered facilities.