Next week is International Women's Day (IWD) and we're fired up to get going as Grace Tame said in her incredible address at the Australian National Press Club last week: "Making change. Making history. But above all else, making noise". 
Like you, gender equity is something we work on a lot. Yes, it's personal. But we also see the benefits to communities when it's in place, and we know it's good for business too.  
Read on and spread the inspiration for a better, fairer future. 
1. Raise your voice with others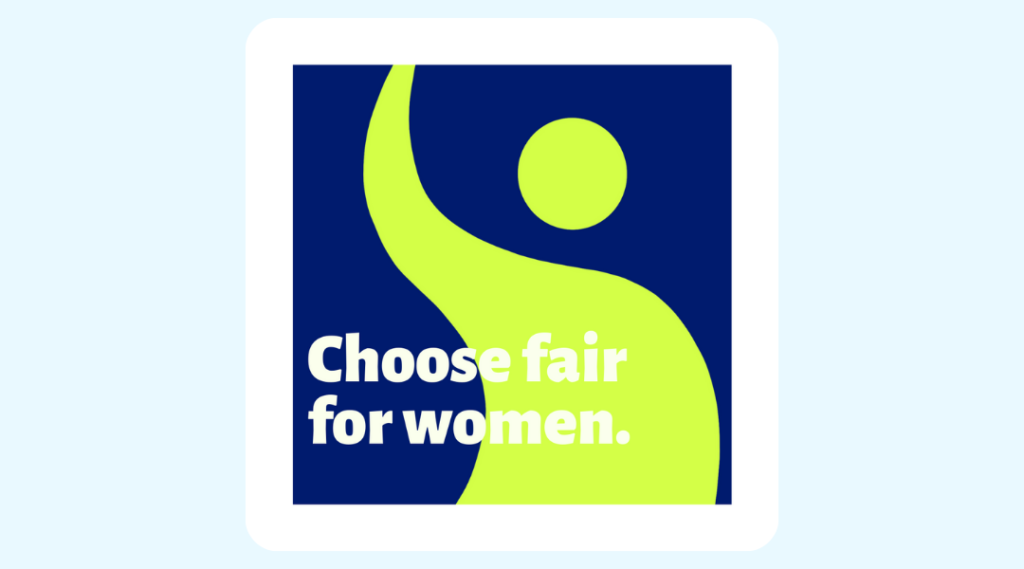 Women do the work on farms. Women do the work in the house. Women don't get recognition for that work. 
Sound fair? 
We don't think so either.  
Join us to raise our voices and choose fair for women who are making our clothes and the daily foods we enjoy. 
Find all our resources to get involved – we have posters, social media posts and more so you can spread your message to more people. 
2. Win some prizes … like, right now 
For our very loyal newsletter audience, we are giving away an Aussie and Kiwi hamper with goodies from a few of our friends. In Australia, the pack includes goods from Kowtow, Pico, Serenitea, Bean Ground and Drunk and FAIR. In New Zealand, the winner will get goods from Kowtow and Pico too, as well as IncaFe. Make sure you're signed up to our newsletter to enter future giveaways. You might also notice some of your favourite Fairtrade brands across Australia and New Zealand are celebrating with us this International Women's Day. For our Aussies, we have a year's supply of Veneziano Coffee to giveaway!! Keep an eye on our Instagram, @FairtradeANZ, to be in the running.  
3. Hear from Jane Goodall with UN Women (ticket giveaway!)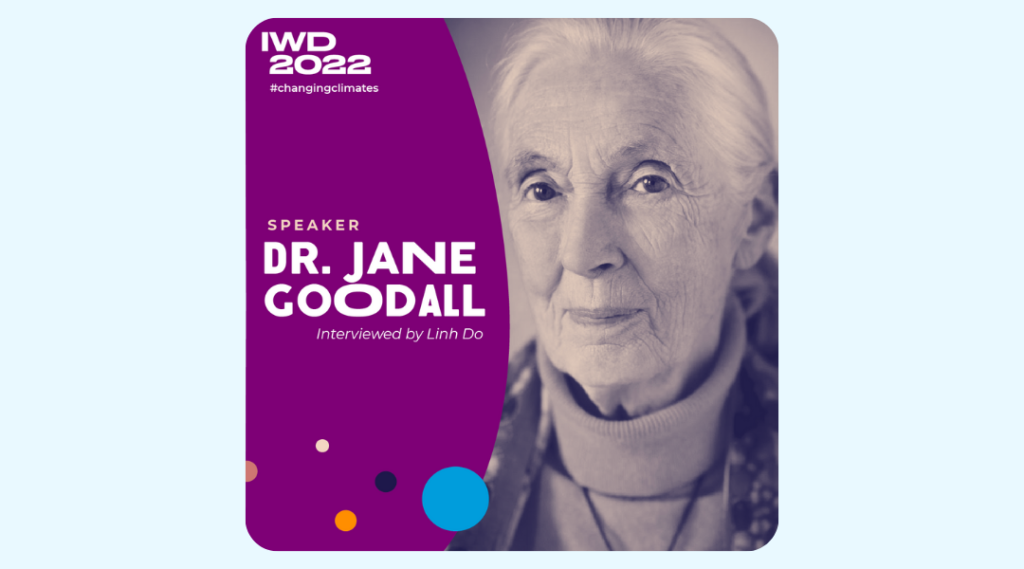 UN Women Australia has tickets to give away to the first 100 Fairtrade supporters who sign up to attend their IWD virtual event on Friday 4 March. Click here to use our Fairtrade link and to be one of the lucky 100. (Use discount code IWDSTREAMFAIRTRADE and get 100% off Virtual Individual tickets. The code is limited to one ticket per supporter.) 
Joining virtually, you will be able to explore all the UN Women Australia events around the country via the interactive virtual hub – which is far more than just a streaming platform or zoom call. You will be able to access the full IWD 2022 program of speakers, including the headline speakers (yep, that includes Jane Goodall!) in the main auditorium and breakout rooms streaming the local live events. This interactive experience and speaker content will be available to view until midnight on Sunday 13 March.  
And if you missed out on being one of the lucky 100 Fairtrade supporters to get a free ticket, you can still sign up to get your own today.  
4. Read or watch We should all be feminists, Chimamanda Ngozi Adichie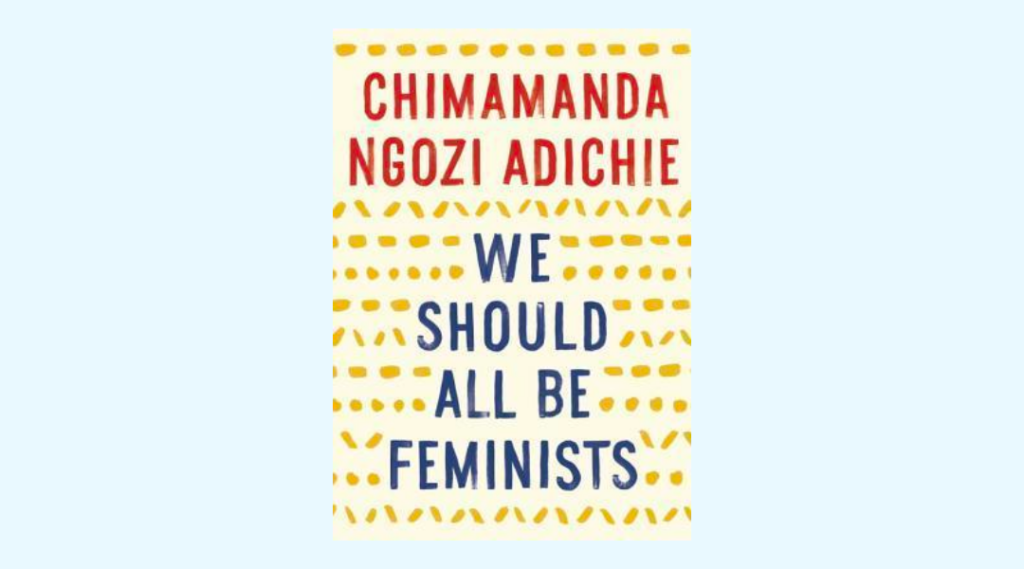 "We teach girls that they can have ambition, but not too much … to be successful, but not too successful, or they'll threaten men," says author Chimamanda Ngozi Adichie. In this classic Ted Talk and book by the same name that started a worldwide conversation about feminism, Adichie asks that we begin to dream about and plan for a different, fairer world – of happier men and women who are truer to themselves. 
5. Look for Fairness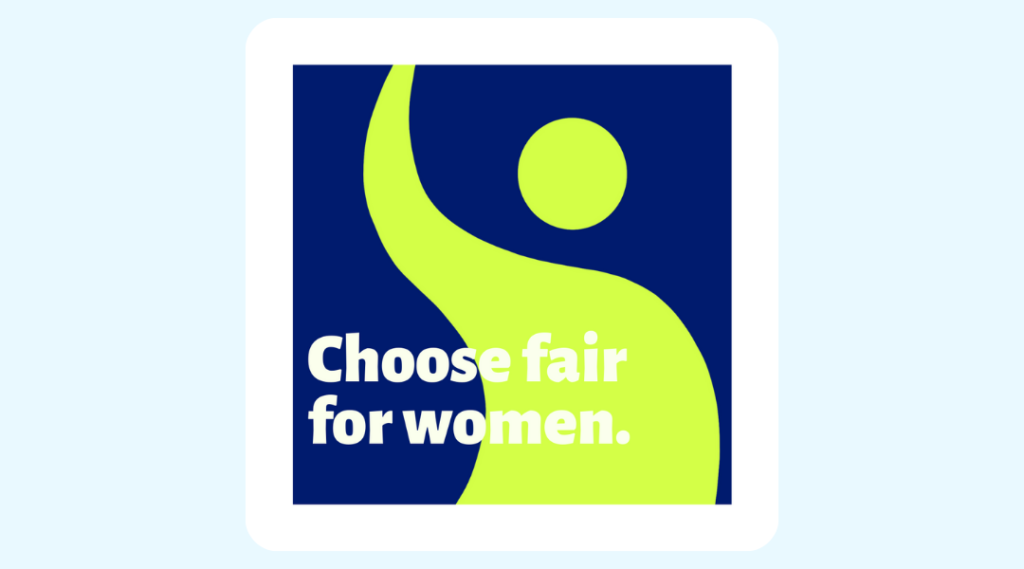 If making better choices that empower women is important to you, starting in your own trolley is a simple step. See, for a product to get the Fairtrade Mark on it, the supplier must adhere to strict gender guidelines that apply not only to no discrimination but also leadership for women. Chocolate, coffee and tea, suddenly got a bit more interesting. Find out more about how Fairtrade addresses the gender gap. 
Here's to you and the people in your life (of all genders) fighting for fair. 
Get in touch on socials to share your thoughts on this list.