Right now, more than 1.56 million children are involved in the cocoa industry in Ghana and Cote d'Ivoire. 1.56. Million.     
No one wants to talk about child labour when they're enjoying their chocolate. But it's time to stop kidding around.     
It's World Day Against Child Labour on 12 June. We need your help to call out the adults who are making this problem happen so we can ALL enjoy our chocolate.  
Here's how to get involved: 
1. Enter to win a YEAR'S supply of chocolate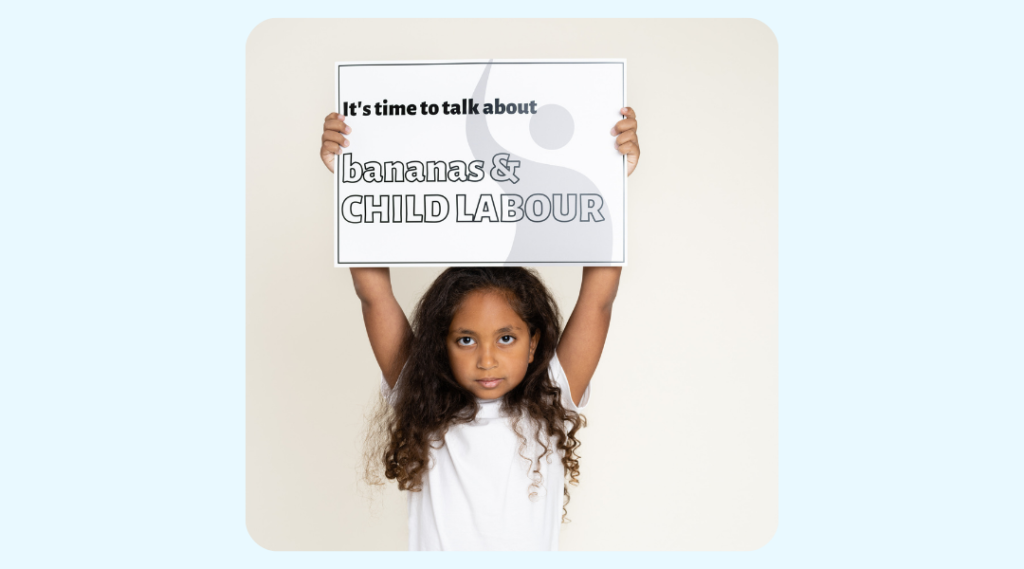 We have a very special chance to win a year's supply of FAIR chocolate. Enter and find out more now. 
2. Post: It's time to talk about child labour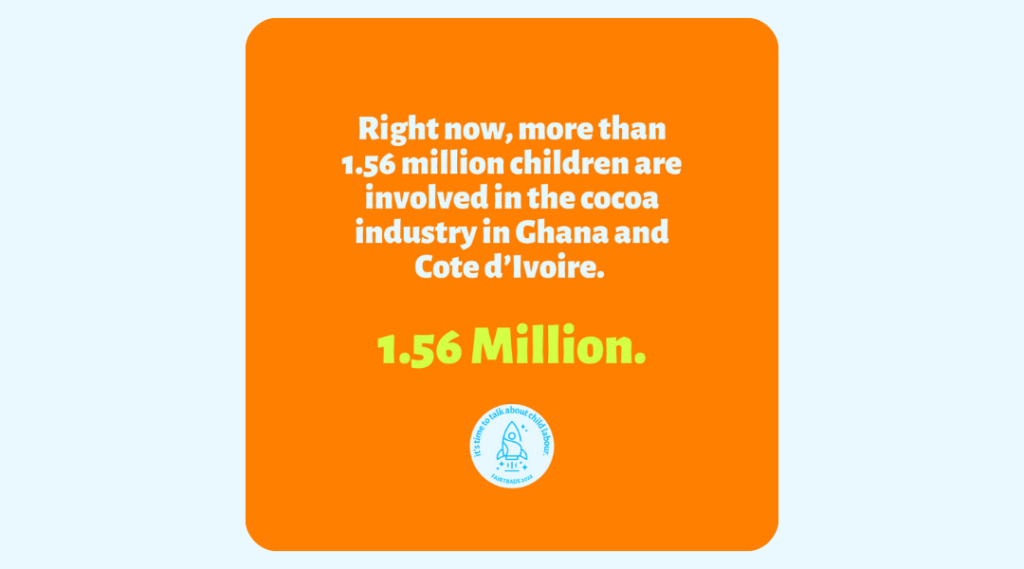 Help spread the word that child labour has got to stop. Share one of our social tiles and use the social media captions to raise awareness for this important issue.  
3. Read: Get inspo from the young classics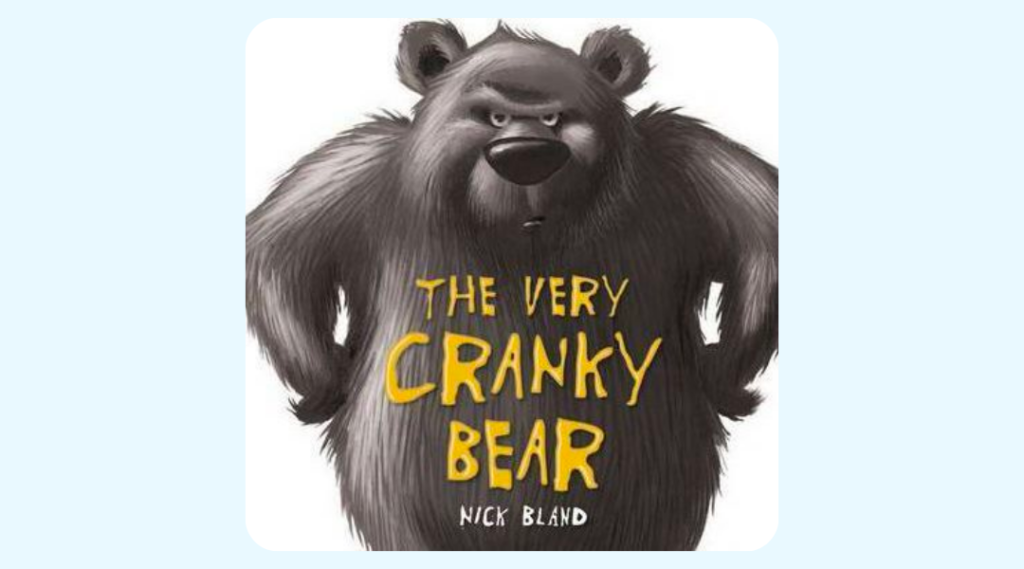 We've got a lot to learn from kids and kids' books alike. As well as being a hugely fun book to read out loud, 'The Very Cranky Bear' by Nick Bland tells a wonderful story of the power of kindness and empathy. First published in 2008, it is now famous among teachers and parents, and has a series of 'spin offs' that are delightful but not quite as good as the original! 
4. Write: Make more chocolate FAIR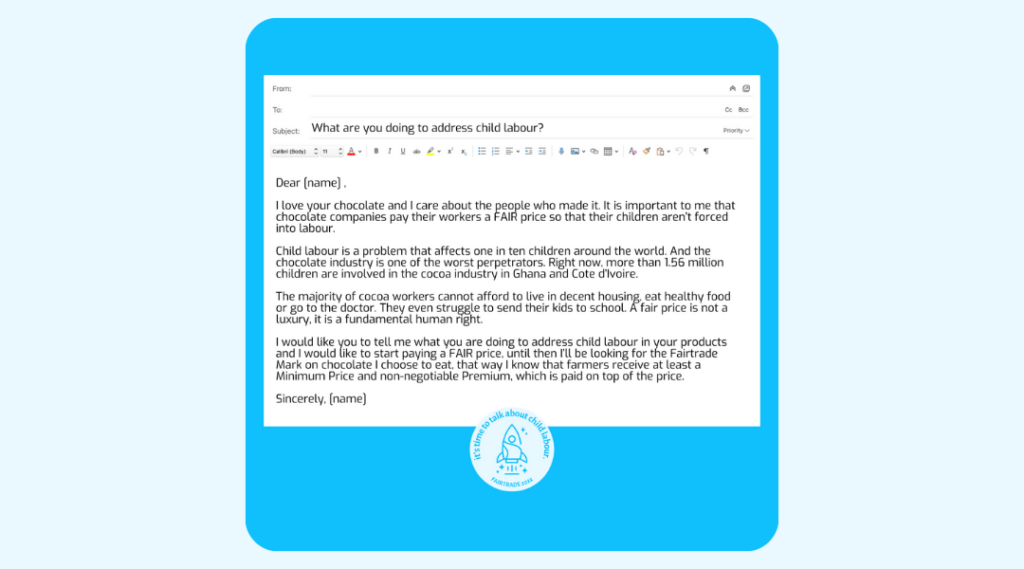 It'd be nice to think brands did good things (respected the planet, cared about whether there were kids working on their product) because of their morals…  
But mostly, they do good things because YOU tell them to. One of the best ways to show solidarity with the children working in child labour is to push for brands to change their supply chains. Remember, they supply what you demand! Copy and paste the letter we've drafted and email, DM or Tweet it to your favourite non-Fairtrade chocolate brand. 
5. Look: For Fairness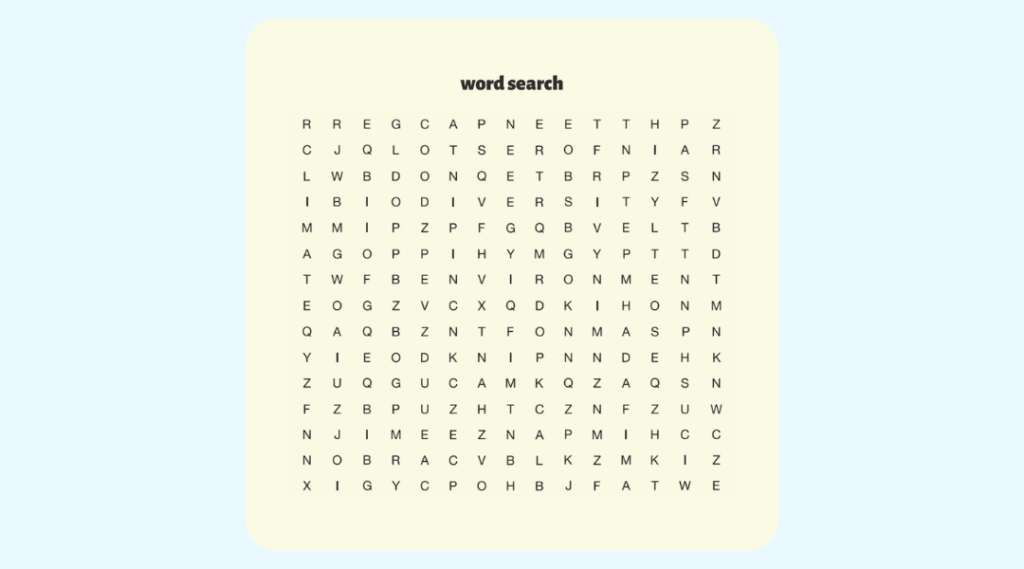 If making better choices that reflect your values is important to you, starting in your own trolley is a simple step. A step that can be delicious and make a REAL impact! For a product to get the Fairtrade Mark on it, the supplier must adhere to strict rules for fairness for women, children and the environment.  
Get in touch on social to share your thoughts on our suggestions. We always love getting your feedback!